Dane Mitchell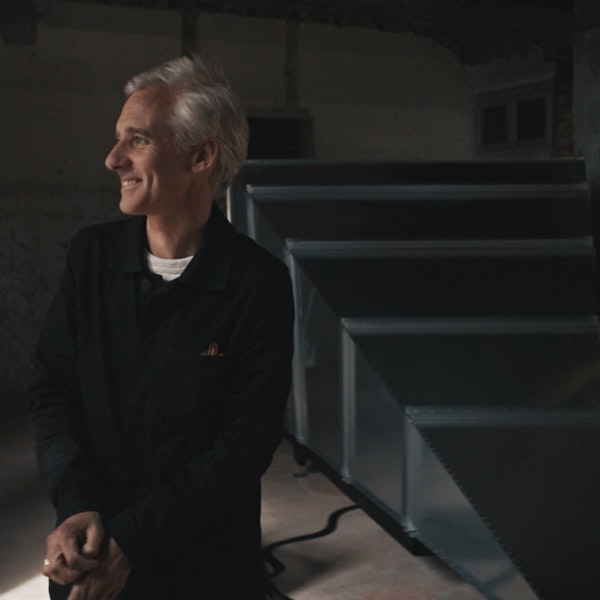 Dane Mitchell. Image: Adam Luxton
Gertrude Studio Artist
2023 - 2025
Originally from Tāmaki Makaurau Auckland, Aotearoa New Zealand, Dane Mitchell's practice might be most accurately described as a conceptually-lead investigation shaped by an interest in things that contain, such as museums, encyclopaedias, language and material enclosures and that which cannot be contained, such as vapours, forces, transmissions, eradications, breath and contagions. Currently he is working on a sprawling project The Museum of Without which proposes a museum without objects, artefacts and artworks; a museum of proxies and gaps—an unhinged museum of absent-hood, held together by its hermeneutical framing practices alone, displaying the techniques of enclosure and scaffolds of knowledge containment. The Museum of Without actively asks: what might a museum without artefacts be? What might a collection of losses hold and what might hold it?
Dane Mitchell (1976) was Aotearoa New Zealand's representative at the 58th Venice Biennale in 2019. He has presented solo exhibitions at Mori Art Museum, Tokyo, Japan; daadgalerie, Berlin, Germany; Institut D'Art Contemporain, Lyon, France; Te Papa, Wellington, New Zealand; Auckland Art Gallery, Auckland, New Zealand; Govett-Brewster, New Plymouth, New Zealand; Gertude Contemporary, Melbourne, Australia; SAM Sound Art Museum, Beijing, China; Adam Art Gallery, Wellington, New Zealand; RaebervonStenglin, Zurich, Switzerland; Christopher Grimes Gallery, Los Angeles, United States; Artspace, Auckland, New Zealand; A Gentil Carioca, Rio de Janeiro, Brazil, Galerie West, Den Haag, The Netherlands amongst many others.
He has participated in a number of biennales, including Venice Biennale; Biennale of Sydney; Liverpool Biennial; Bangkok Biennale; Gwangju Biennale; Singapore Biennale; Thailand Biennale; Ljubljana Biennale, Sao Paulo Biennale; Busan Biennale and Tarra Warra Biennial and presented solo exhibitions at Art Basel Basel, Art Basel Miami and Art Basel Hong Kong twice.
He has also participated in group exhibitions in many public galleries internationally.