Georgia Morgan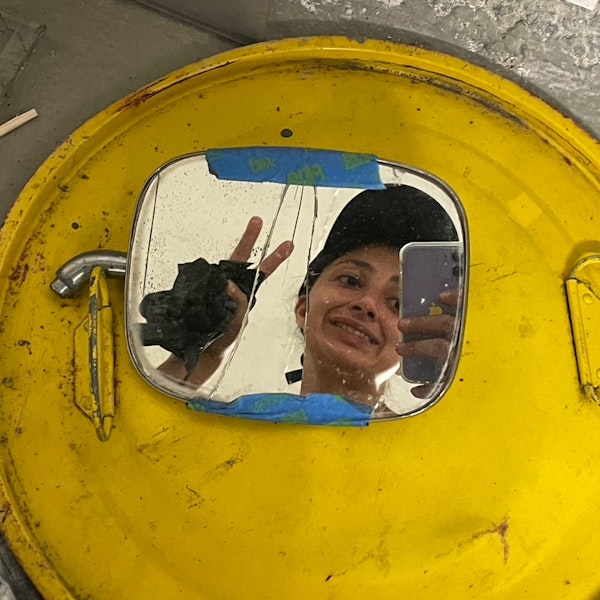 Georgia Morgan.
Gertrude Studio Artist
2023 - 2025
My name is Georgia Morgan (b. Eora Nation | Sydney 1992) and I am a Tamil Australian artist. My practice is devotional and aspirational. It is storytelling. I am in one place and longing for another (that may or may not exist).
My practice is multidisciplinary and includes large-scale site-specific installations, photographs, videos, paintings and ceramics. Materiality, play, intuition and imagining inform my process.
When I look at the work I have made, I repeatedly think of puja. Puja is a hindu act of worship that involves offering physical objects — such as gold, fruit or flowers — to an image of a god. Sometimes gold foil or plastic fruit or flowers are offered. This doesn't detract from the value of worship, as it is the conviction of the action that matters.
This knowledge and use of material is consistent in my practice.
It is what I say it is. You believe cause I believe.
"Georgia's image making is located within the textural grittiness of her contemporary life, and whilst ostensibly whimsical, belies a deceptive deftness in conflating personal myth, emblem and dream."

– Lucy Bleach, 2021