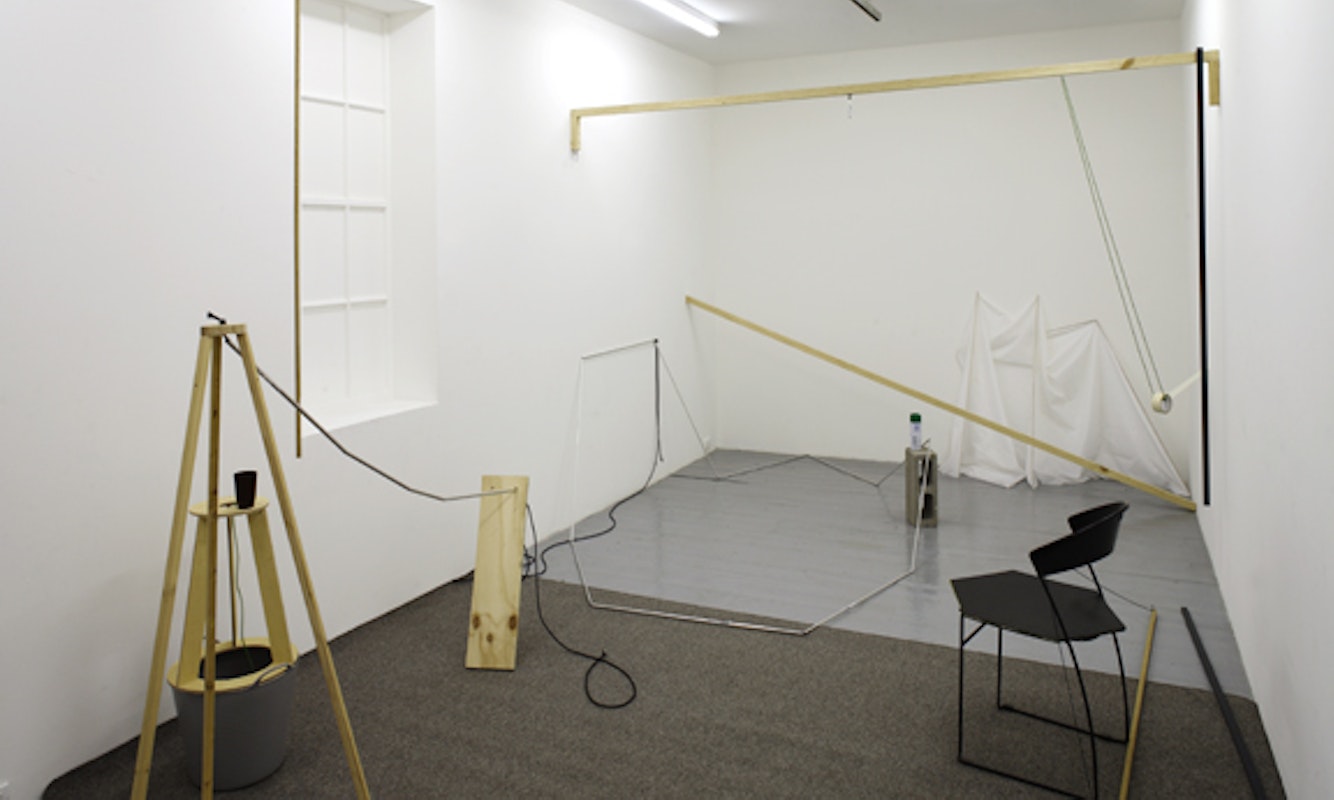 Installation view of Bianca Hester, 'Provisional Devices for the Production of a Propositional Living Space' at Studio 12
12 October -
10 November 2007
Studio 12
200 Gertrude Street, Fitzroy
Prop development and installation: Bianca Hester
Spatial design processes: with Daniel van Cleemput
Movement and choreographic work: with Jude Walton
Essay: Dylan Rainforth
Throughout October 2007, Studio 12 was utilised as a workroom in which a series of props were installed and incorporated into processes involving materially-oriented drawings and choreographic sequences.
Melbourne architect Daniel van Cleemput was invited to engage these props in a series of experimental collaborative processes. Hester and Cleemput worked with the props in order to explore the possibilities for generating a series of spatial designs for a future built project.
Concurrently, artist-performer Jude Walton was invited to engage the same series of objects. Working from the installation at a particular phase of its development, Hester and Walton generated a score which was then developed into a sequence of movements/actions and working towards a multi-faceted choreography for video.
Provisional Devices For The Production of A Propositional Living Space was positioned as a work-in-process for the generation and development of choreographies, drawings, constructions and videos through a series of one-to-one collaborations.

Project Acknowledgements:
Dylan Rainforth, Dr Linda Marie Walker, Terri Bird, Jude Walton, Daniel van Cleemput, Spiros Panigirakis, Scott Mitchell, and Saskia Schut.