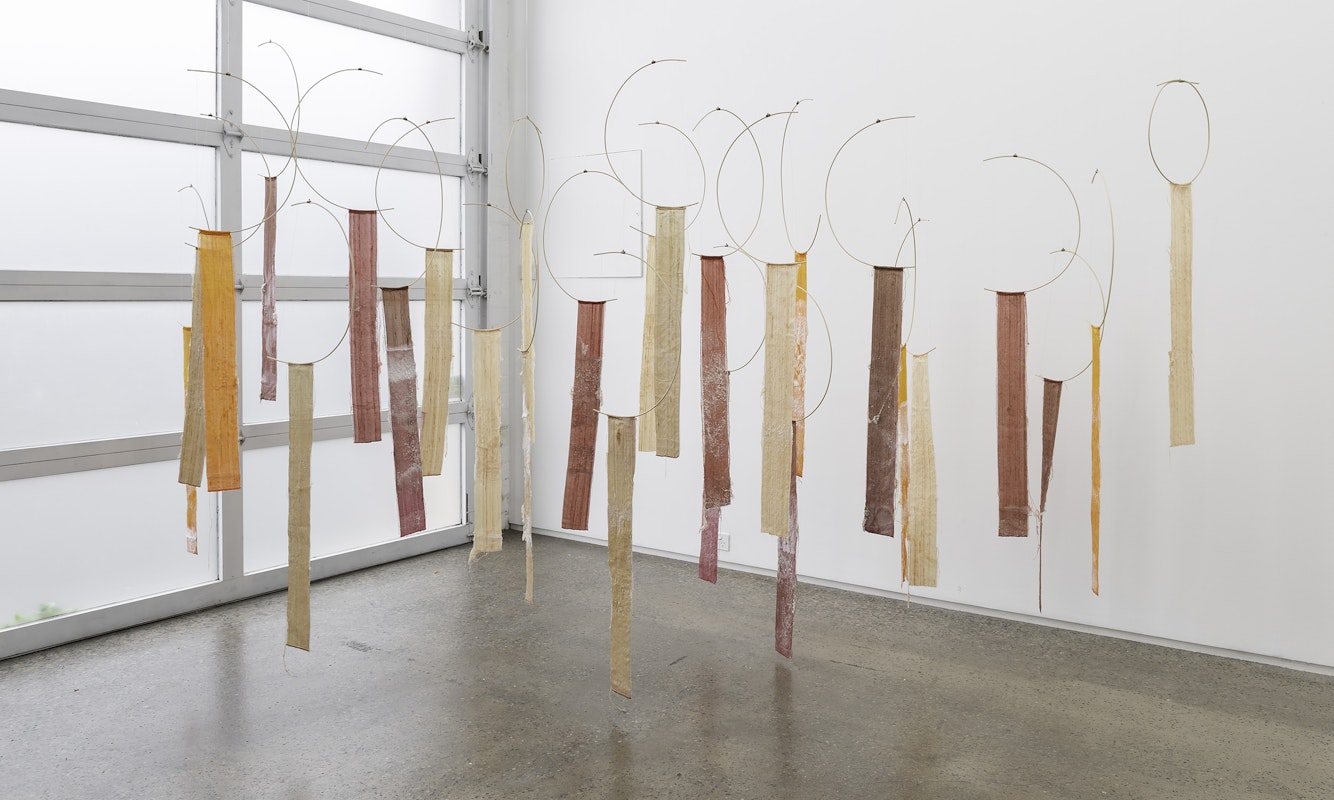 Linda Sok, Salt Water Deluge (Tucoerah River), 2021 presented as part of 'Empty Pockets', curated by Sineenart Meena at Gertrude Glasshouse. Photo: Chrisitan Capurro.
18 November -
17 December 2022
Gertrude Glasshouse
44 Glasshouse Road, Collingwood
Thursday - Saturday, 12 -5pm
Artists: Kay Abude, Kirtika Kain, James Nguyen, Linda Sok
Curator: Sineenart Meena
Since the early 2000s the Gertrude Emerging Curator Program has supported early practice curators through a mentorship program to develop a new exhibition and is presented in alternate years. The program is Gertrude's mechanism to support early practice curators as a means to provide professional development and present a project within a public outcome. Over the years, many of Australia's most interesting young curators have participated in the program and gone on to forge significant careers in the arts working in major public institutions in Australia and internationally.
In 2022, the Gertrude Emerging Curator Program exhibition Empty Pockets was developed by Sineenart Meena and held at Gertrude Glasshouse.
The narrative of migrant labour identifies Australia within the image of the land of hope and dreams. Melbourne, with its deep connection to the history of Australia's labour movement, is an ideal location from which to reflect on labour tied to waves of migration historically and currently. In Empty Pockets, artists with migrant backgrounds living in Australia came together to contest hierarchical power, developing a conversation around how their works intertwine with histories of labour. Across various outcomes, including installation, textile and sculpture, the artists' 'work' was revisited through a new dialogue connecting personal experiences with a broader conversation and questions on labour, particularly within the art 'industry'.