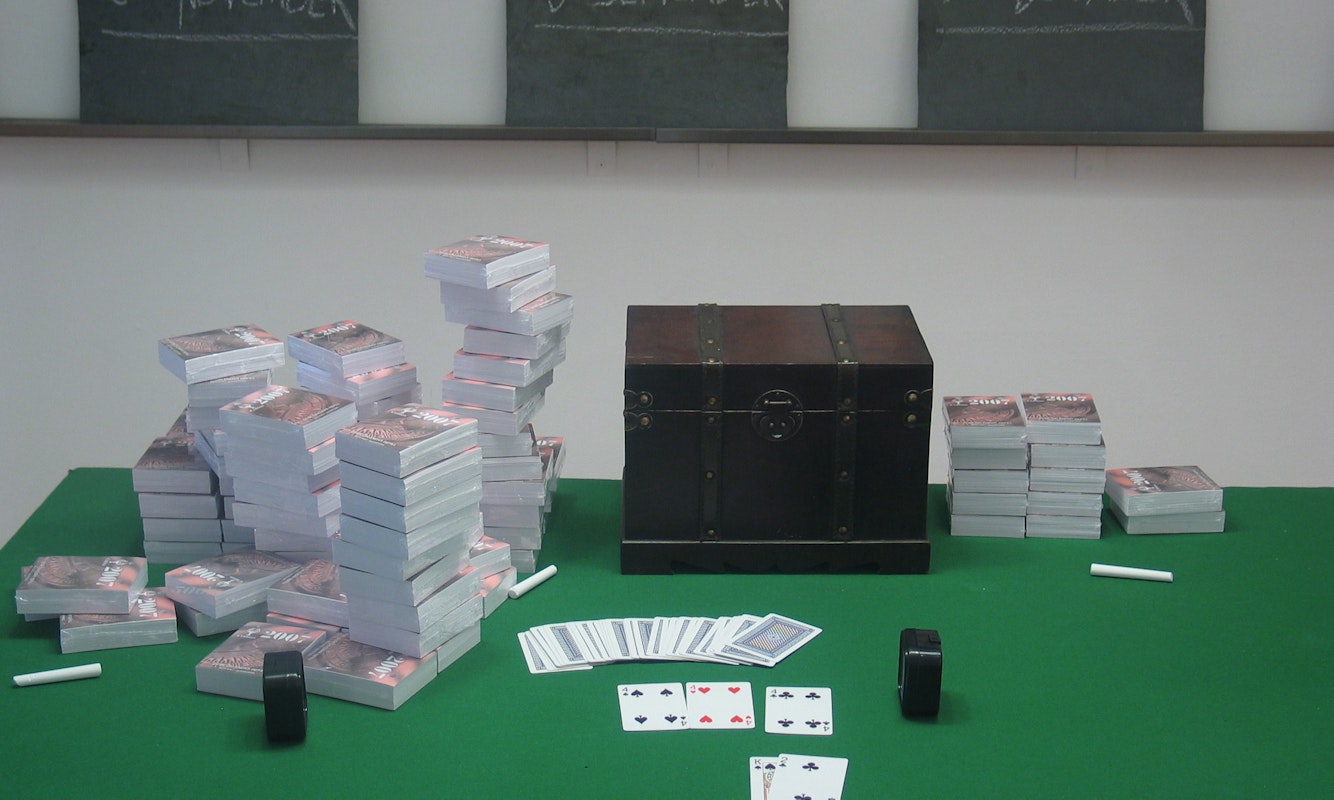 Installation view of 'Gertrude Studios 2006' at 200 Gertrude Street
24 November -
18 December 2006
200 Gertrude Street
200 Gertrude Street, Fitzroy
The 2006 Gertrude Studio Artists' exhibition featured work by 16 of Australia's most innovative artists. This exhibition provides an insight into the diversity of ideas and discussions present in Australian contemporary art practice.
2006's Studio Artists' exhibition was characterised by an emphasis on collaborative practices, with many of the artists choosing to work with and extend on each other's projects, both physically and conceptually. The exhibition structured around several large sculptural intervention pieces that acted as counterpoints and launch pads for projects in a variety of media, including site-specific projection works, intricate drawings, digital paintings, along with sprawling installations and stylised basketball hoops adorned with geometric abstractions. 2006's Studio Artists' exhibition also featured two performative, relational projects that combined a diversity of practitioners and media to highlight ideas of interconnection within the artists' own practice, and its relationship to the broader cultural context.
The 2006 group of studio artists proved exceptional in their significant contribution to Australian contemporary art, locally and internationally. The artists had been involved in major projects, including Primavera at Sydney's Museum of Contemporary Art; a collaborative project at Heide Museum of Modern Art, Melbourne; a solo exhibition at Centre for Contemporary Photography; exhibition at The Adelaide Biennale of Australian Art; and exhibition at The Armory Show, in New York, as well numerous projects for artist-run spaces, museums, festivals and publications. In 2006, one of Gertrude Contemporary's studio artists was awarded The Australia Council residency in Los Angeles.