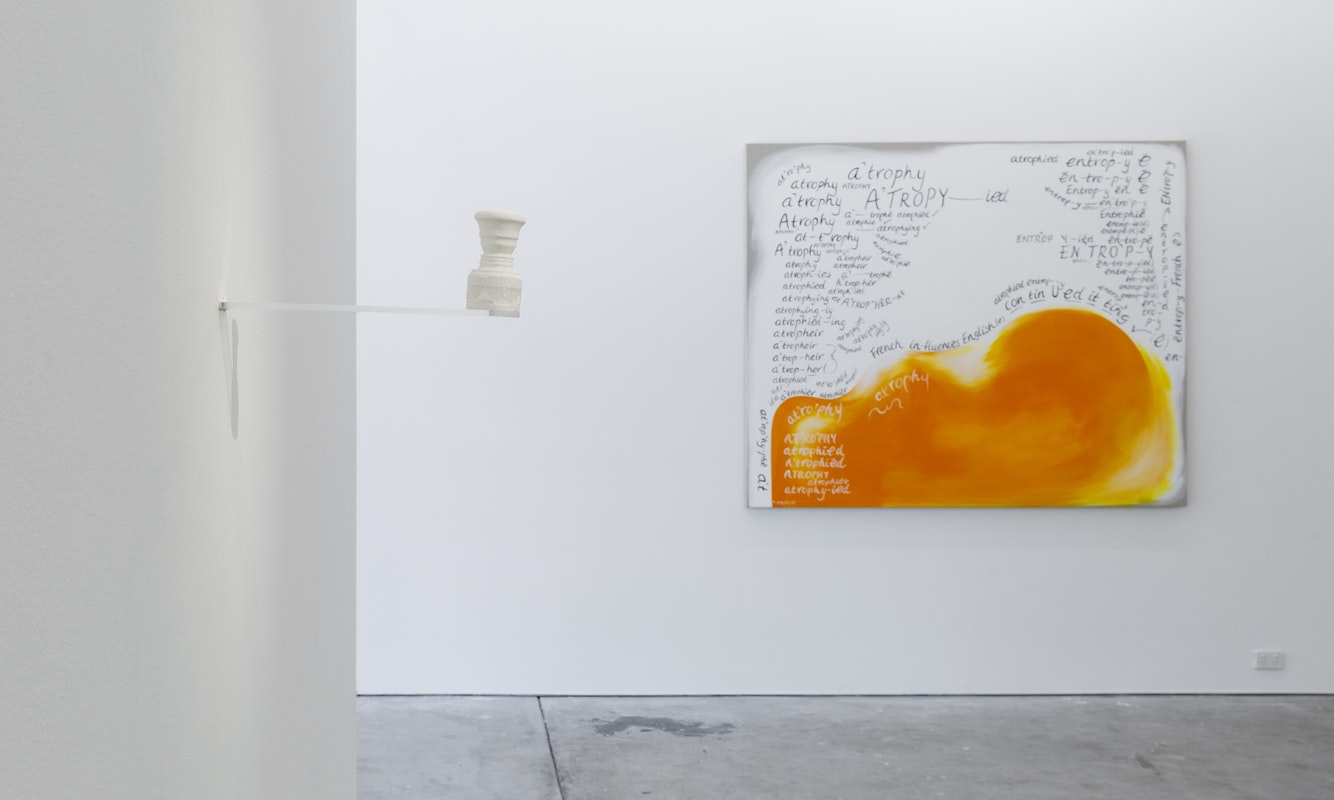 Installation view of Gertrude Studios 2021: If Not At Arm's Length, curated by Tim Riley Walsh, featuring work by Catherine Bell and Darcey Bella Arnold at Gertrude Contemporary. Photo: Christian Capurro.
18 December -
30 January 2022
Gertrude Contemporary
21-31 High Street, Preston South
Opening event: 17 December 2021, 6-8pm
Gertrude's annual Gertrude Studios exhibition presented new and recent works produced in the organisation's 16 studios. The exhibition enables a collective snapshot of the practices supported within the program, offering the opportunity to experience a broad diversity of works from leading arts practitioners in Melbourne.
The Gertrude Studios 2021 exhibition If Not At Arm's Length examined how art can mediate our relationships with each other, our familial units, and broader society. The exhibition structured its analysis around a series of four thematics: the civic, the familial, the digital, and the public, exploring art's agency across these overlapping realms at a time when interaction is impacted by existing and new regimes of distance. The exhibition features new and recent work from Gertrude's nineteen current Studio Artists, displayed across all of the galleries at Preston South.
In keeping with the annual exhibition's ongoing celebration of Gertrude's unique studio culture, If Not At Arm's Length profiled the social bonds generated through a shared community of creative thought and production, reflecting on how art brings us together in varying registers — as artists, as viewers, as a civic group, and as a wider public body. A sustained thread coursing throughout the exhibition was the centrality of language and how its structures and meanings develop with individual and shared lived experience. The exhibition considered in lieu of proximity how art acts as a conduit across differing boundaries. The exhibition was developed with the Gertrude Studio Artists and Curator in Residence Tim Riley Walsh.