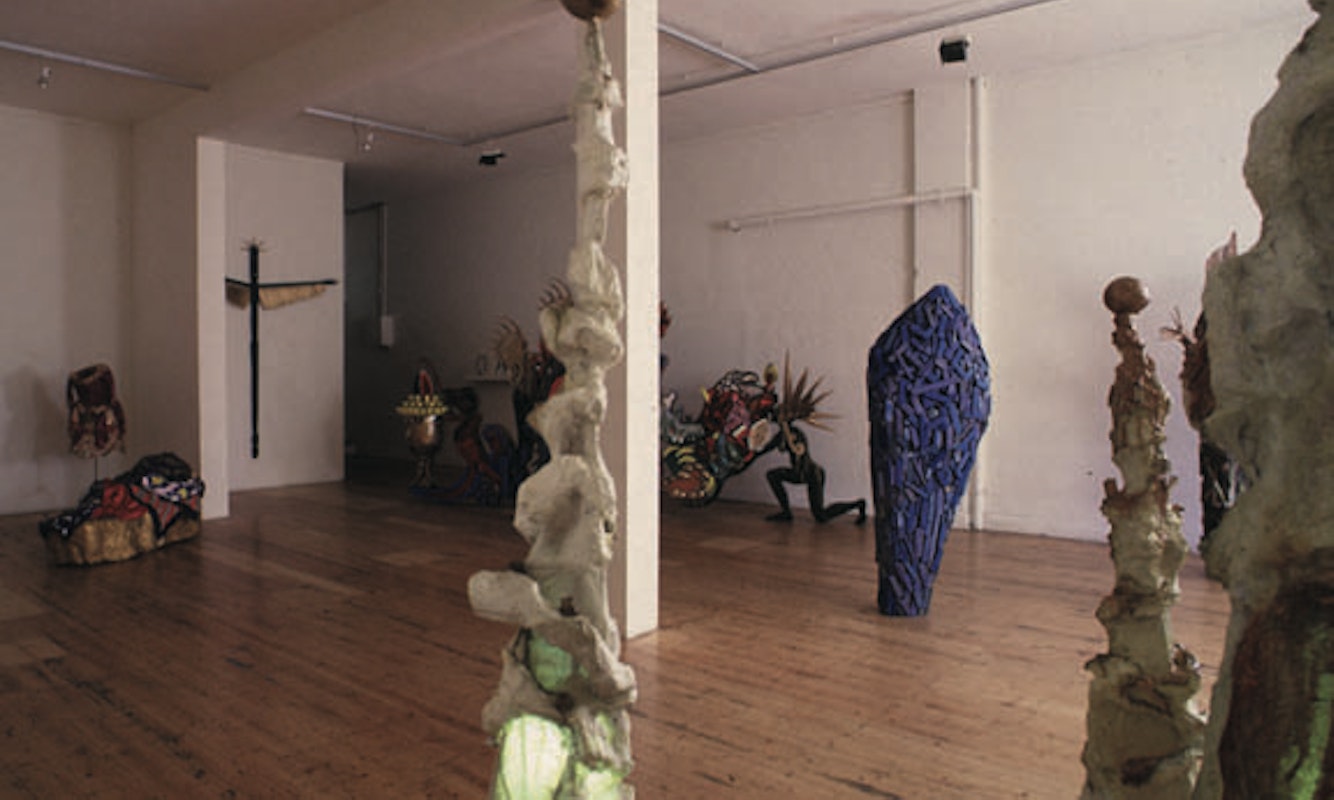 Installation view of Gilding the Lily, curated by Louise Neri, featuring works by Luanne Noble, Philip Faulks, Guiseppe Romeo, Loretta Quinn, Richard Stringer and Tim Jones. Presented at 200 Gertrude Street, 1986. Photo: Courtesy of the Gertrude archive.
8 August -
6 September 1986
200 Gertrude Street
200 Gertrude Street, Fitzroy
A group exhibition presented at 200 Gertrude Street in 1986, Gilding the Lily presented works by artists Brett Ballard, Philip Faulks, Tom Jones, Luanne Noble, Richard Stringer, Loretta Quinn and Giuseppe Romeo.