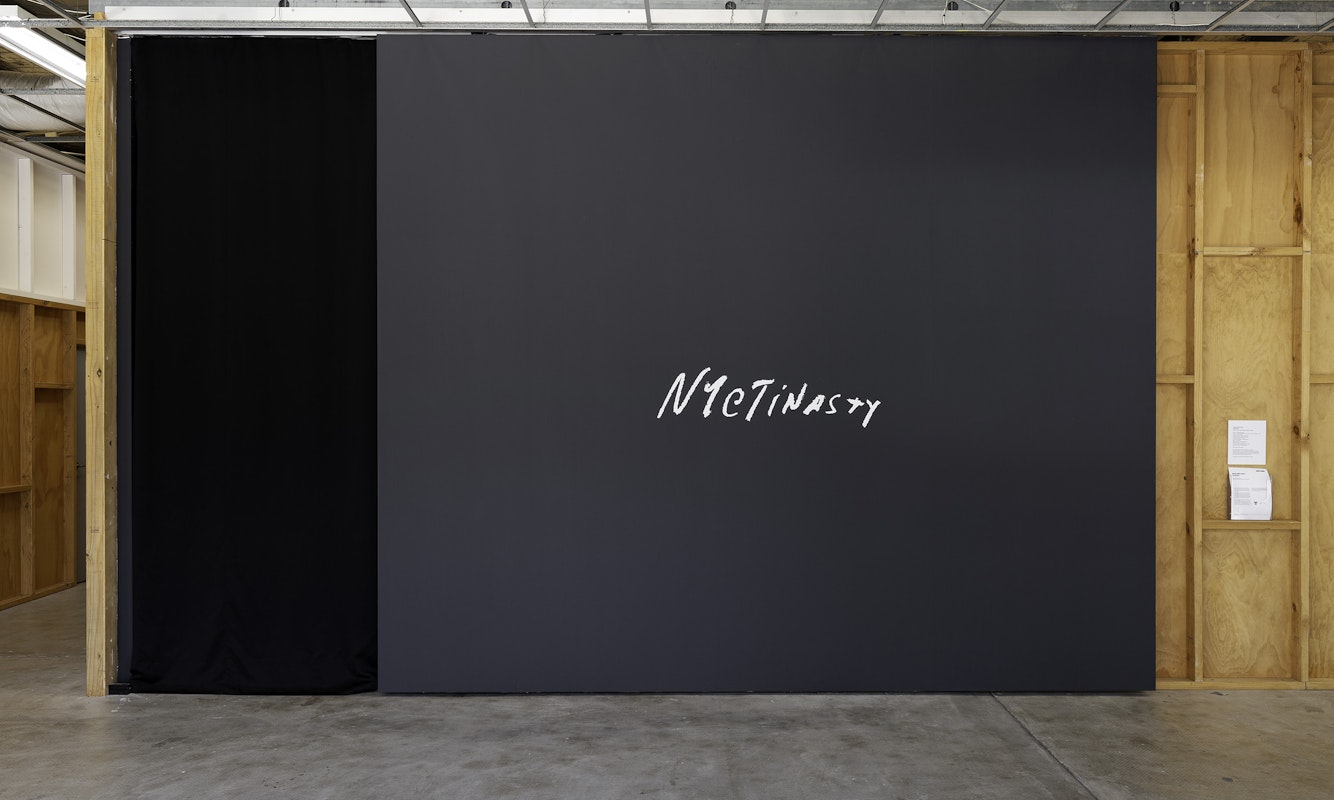 Installation view of Hayley Millar Baker, 'Nyctinasty' at Gertrude Contemporary, 2023. Photo: Christian Capurro.
11 February -
26 March 2023
Gertrude Contemporary
21-31 High Street, Preston South
Following its presentation at the National Gallery of Australia as part of the 4th National Indigenous Triennial: Ceremony exhibition in 2022, Gertrude Contemporary presented an iteration of Gunditjmara and Djabwurrung artist Hayley Millar Baker's Nyctinasty.

Representing the rhythmic movement of leaves or petals in higher plants in response to the onset of diurnal changes in light, Nyctinasty emblematically translates these crucial movements of self-preservation and survival to echo the ways humans face the delicate balance between the physical world and the spiritual realm. This 'in-between' – a space operating on multiple frequencies, where spirits linger and the mind and body shift into a state that tethers life, death and afterlife together as one – revealing the unbroken link of communication between the two.

Nyctinasty centres female power and strength in reference to elements of the horror genre that is often focused on women's psychosis. The female body is employed as a vessel to carry a present-day practice of magic and spirituality – descending from many millennia of spiritual practices. As the protagonist's commanding character remains cognisant of her task, she carries herself meditatively through the all-too-well-known domestic space with confidence, acutely aware of her surroundings – physically and psychologically – openly and unafraid.