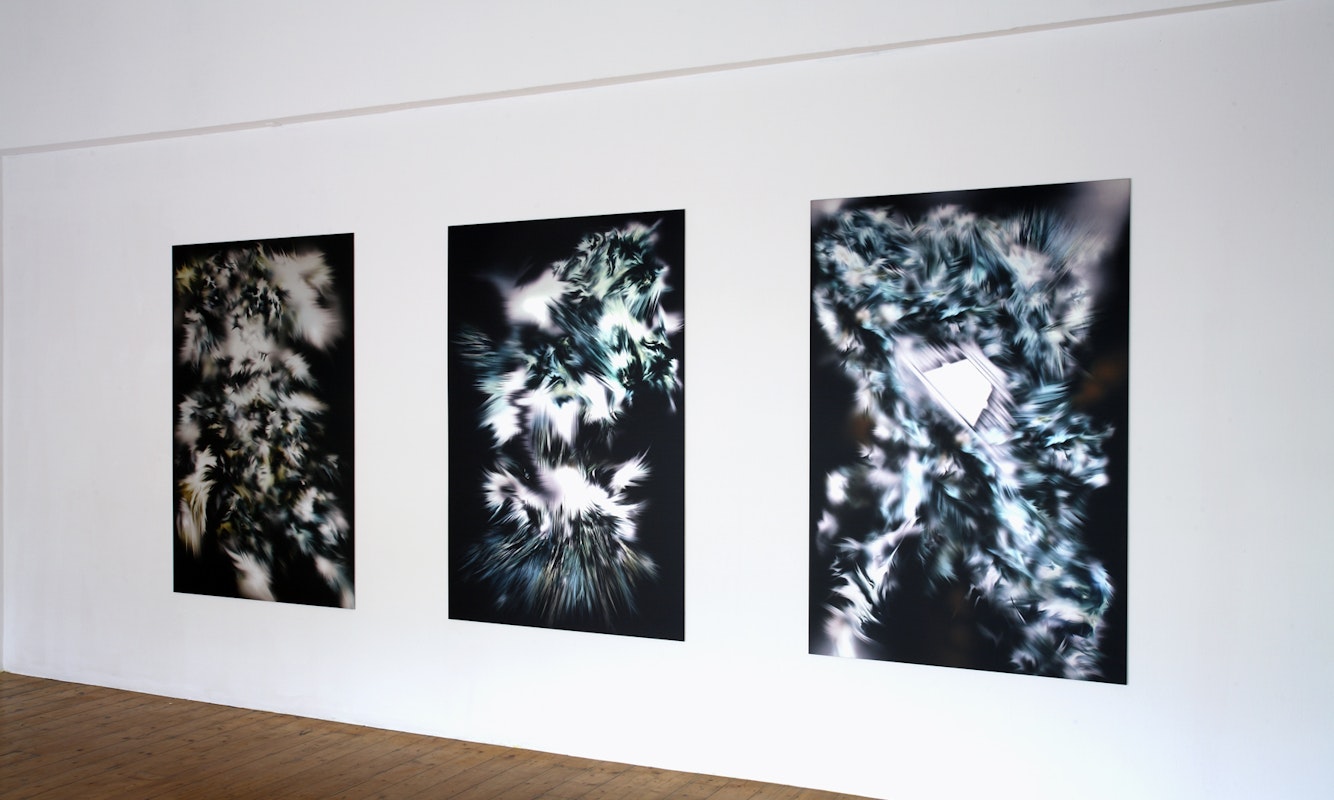 Installation view of Irene Hanenbergh, 'Freedom Holidays on the Rudolphine' at 200 Gertrude Street
18 May -
15 June 2007
200 Gertrude Street
200 Gertrude Street, Fitzroy
Irene Hanenbergh's work explorea fantastical nature and the hyperreal. Her work has been included in exhibitions in Rotterdam, Athens, Havana and London amongst others, in addition to being represented in the prestigious 'Absolut' Collection, Stockholm.
Hanenbergh's spectral configurations of landscapes and human-animals unfurl like a dream, seemingly spawned from the dark side of our collective unconsciousness. For her exhibition at Gertrude Contemporary, Hanenbergh produced a suite of doorway-sized zundprints, her signature media, which transport the viewer through a space time vortex that emerges onto fantastical vistas.
Since moving to Australia in 1998, Hanenbergh has participated in exhibitions at Monash University Museum of Art, Centre for Contemporary Photography, Tasmania University Plimsoll Gallery and Hamish McKay, Wellington. She is represented by Neon Parc, Melbourne.