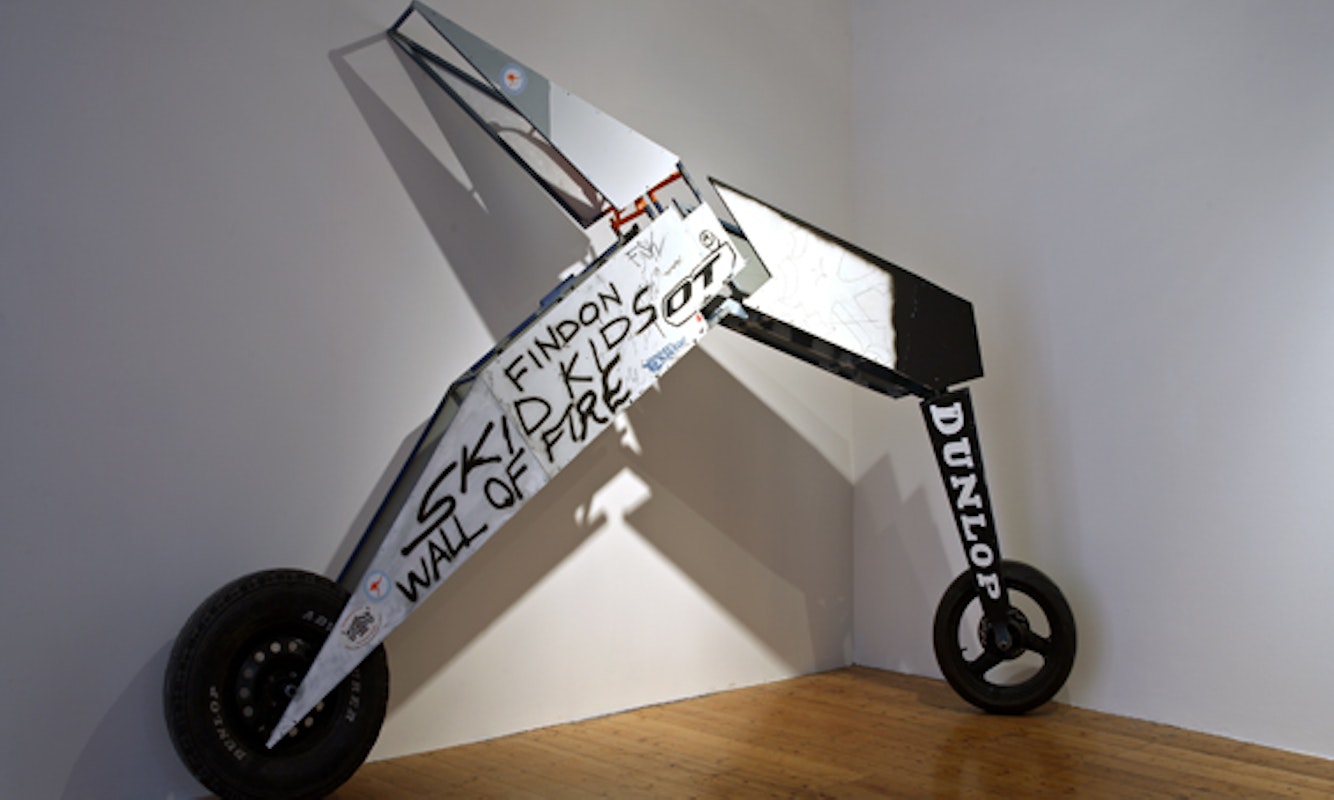 Installation view of Matthew Bradley, 'Storm Machine' at 200 Gertrude Street
22 June -
21 July 2007
200 Gertrude Street
200 Gertrude Street, Fitzroy
Matthew Bradley presented a mythological version of the future in the form of a Monster Bike. This Meccano-styled, 1 to 1 scale model of a future superbike was part man/ part machine and illustrated a world that is dirty, petrol driven and roboticized.

But, within this exhibition, the large-scale sculptures and video works did not simply represent a defeated and dehumanised vision of supermodern society. Presented alongside a suite of Bradley's recent projects, Storm Machine invoked the strange beauty and unbound creativity inherent in the construction of seemingly destructive devices and objects.

A member of several bike clubs and a frequent inventor and modifier of bikes, machines and other brutally mechanical, yet finely-engineered contraptions, Bradley's art practice has reflected his deep engagement with the functional, social and aesthetic properties of the objects and subcultures in which he participated. Bradley has described these objects as "releasing themselves to an internal program which relentlessly carries out its mission without distraction, doubt or hesitation. I think of the monster bike as an omen, like a storm on the horizon, it's coming and I can't stop it, but I'm not sure I want to."

Like harbingers of the future, the machines in this exhibition questioned who is in control and investigated the mechanics of power, whilst revealing the creative potential inherent in their construction, a process which eluded simple classifications such as 'destructive' or 'violent'. As Bradley went on to say "my work is an unveiling of violence in an attempt to slow it down, to learn how to manage the power, to store it up and then use it to take over everything and everyone."