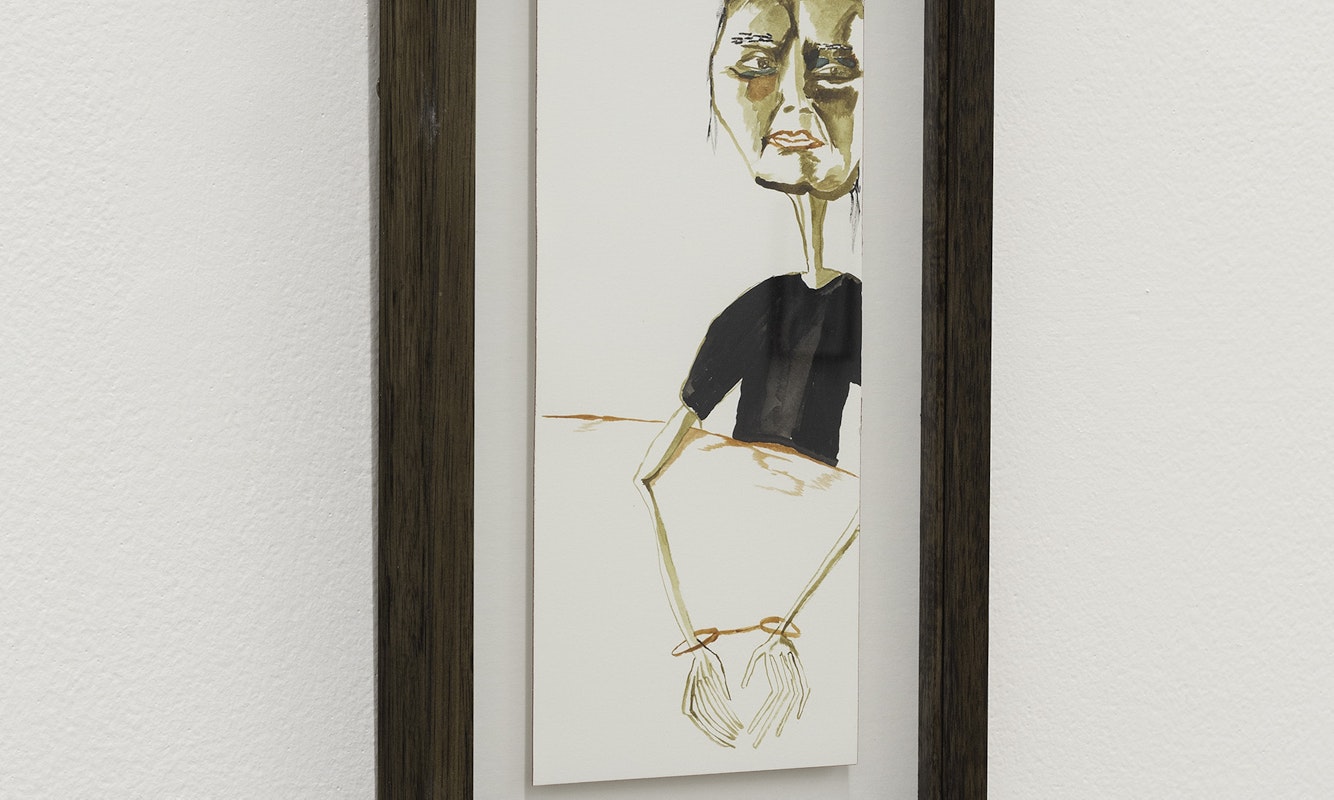 Installation view of Mia Boe, 'Going Insein', presented at Gertrude Glasshouse, 2023. Photo: Christian Capurro
4 August -
2 September 2023
Gertrude Glasshouse
44 Glasshouse Road, Collingwood
Opening Event
Thurs 3 August, 6–8pm
Insein Prison အင်းစိန်ထောင် is the largest prison in Myanmar/Burma. It was built in 1887 by British imperialists in a panopticon formation. Still in operation today, the prison is known for its inhumane conditions, corruption, violence and neglect, as well as for the imprisonment of political prisoners.
Since the 2021 coup d'état by the military junta in Myanmar, over 23,000 political prisoners have been arrested. Before being sent to Insein "suspects" are sent to "interrogation centres," where they are physically, mentally and—in some cases—sexually abused. Going Insein is a study of the conditions of the prison. The exhibition is centred on fifteen small ink drawings that have been informed by various Burmese studies and accounts given by people who have been incarcerated in the prison.
Mia Boe is represented by Sutton Gallery, Melbourne.
The development of this project has been supported by Michael and Janet Buxton.