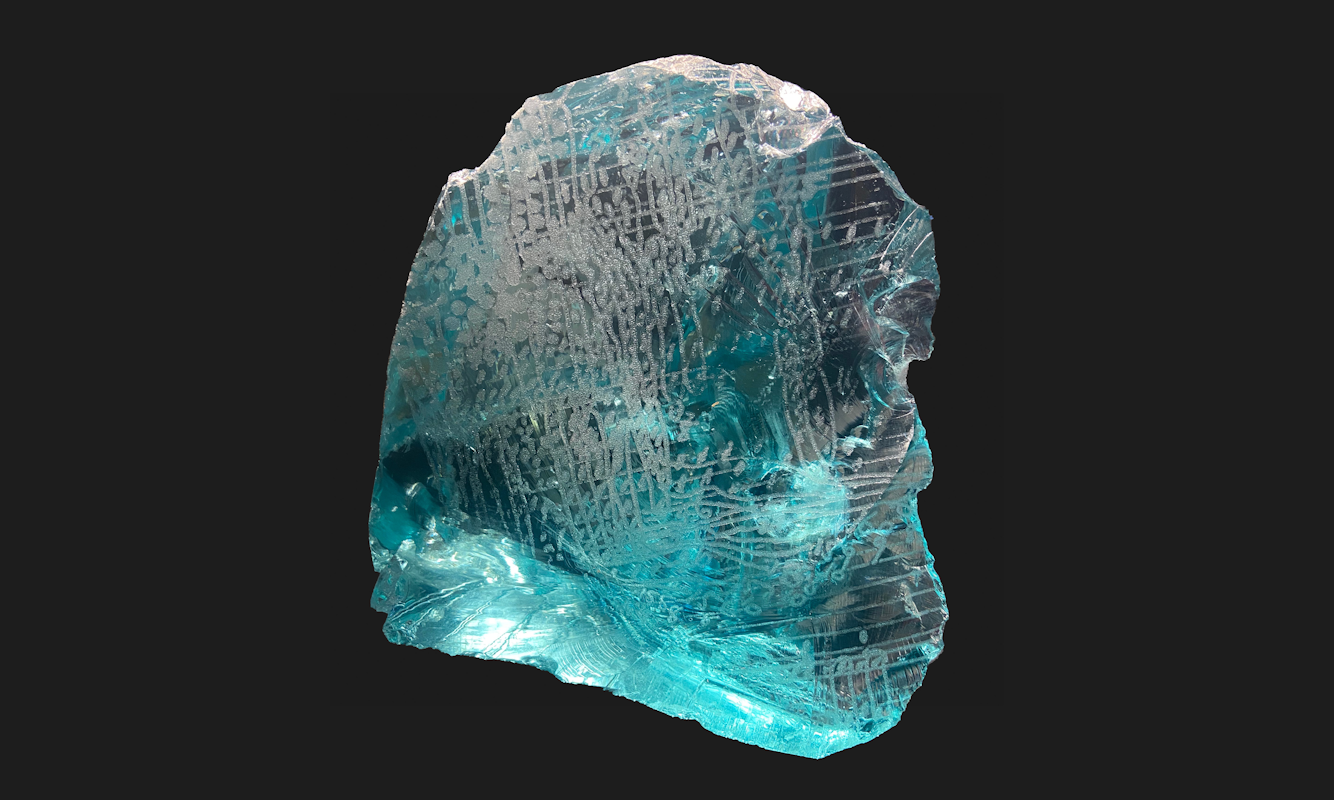 Mia Salsjö, First Principles, 2022, Recycled Slag-glass. Image courtesy the artist.
16 September -
8 October 2022
Gertrude Glasshouse
44 Glasshouse Road, Collingwood
Opening Thursday 15 September, 5-7pm
Mia Salsjö's exhibition 1000 Year Plan for Gertrude Glasshouse is the artist's reworking of the ground plans of the eponymous gallery. Drawing on the original architectural layout, the work envisioned fictional architectural structures for a culture with a projected mindset of a thousand years or more. The exhibition, with its mixed media works on paper, glass sculptures, original operatic music score, and microscopic illuminations revealing the tiniest of forms that inhabit the gallery and are normally invisible to the human eye, aimed to provoke discussion about the longevity and sustainability of the project we call contemporary art, which as many in the art scene can attest is a challenge encountered on a daily basis.
Using self-devised numerical systems and coded translations, Salsjö reformulated the existing gallery as a series of pavilions and courtyards. The Gate of Perpetual Manifesting; The Retreat of Peaceful Making; The Pavilion of Lingering Rayonism are just some of the imagined spaces. At the same time, Salsjö translated the plans into an operatic score for baritone and contralto singers, thus evoking the 19th Century roots of Glasshouse Road as an industrial hub of the city.