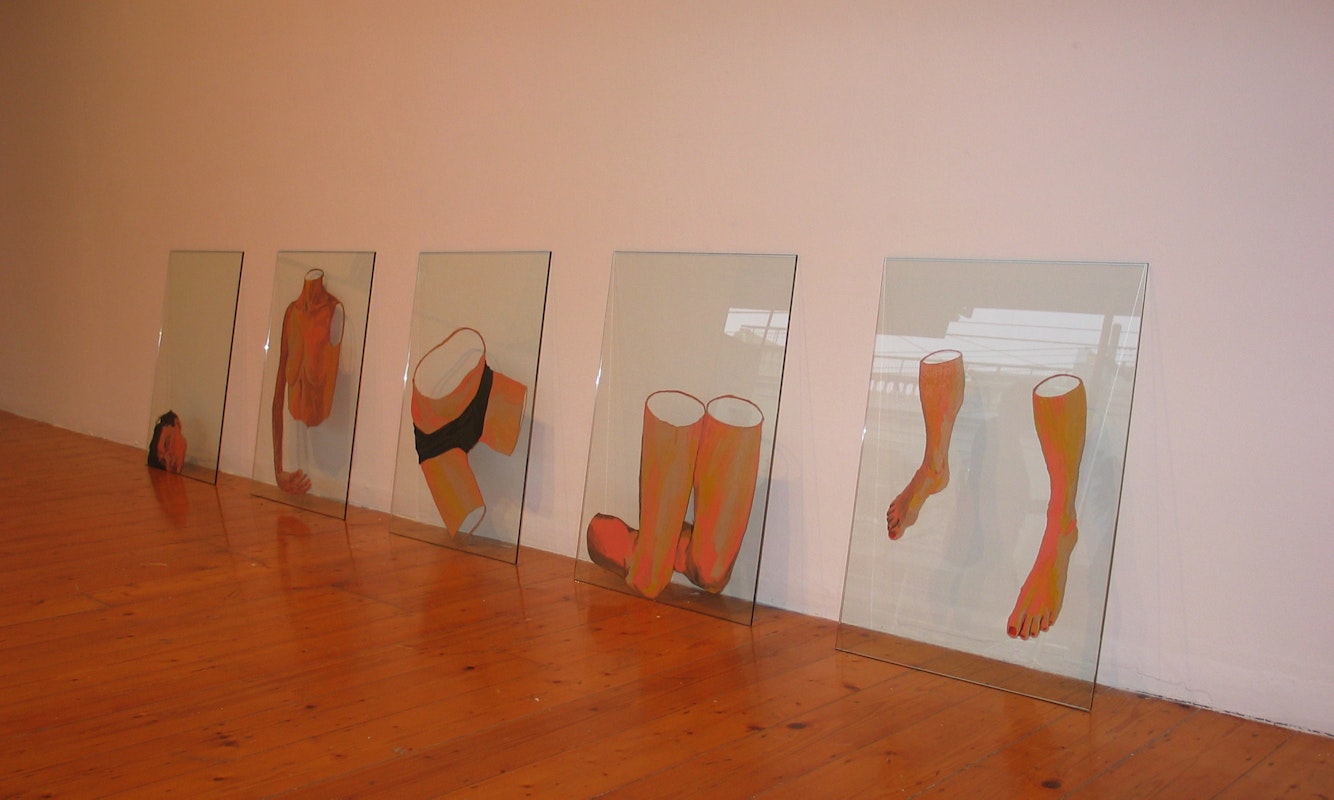 Installation image of Miranda Williams, 'Self-Portraits on Glass', 2005, at 200 Gertrude Street.
6 May -
28 May 2005
200 Gertrude Street
200 Gertrude Street, Fitzroy
How close can the image get to its subject? Brisbane-based artist Miranda Williams explored this question by setting herself up in several different relationships with the painted image and its resulting reflection, a process which produced two distinct groups of self-portraits. Williams' paintings managed to question the space between fiction and reality: literal methods of painting, such as pressing herself against a glass surface and painting her image on its reverse side, resulted in fictional- or fabricated-looking works, while those which were necessarily contrived to depict the true state of the represented subject appeared to be more "real". That Williams' self-portraits failed to say very much about their ostensible subject, despite the transparency of their material and methods, suggests that the artist's use of her own image has acted as a conceptual strategy, rather than a subject in the terms of traditional portraiture. Paradoxically, what the viewer might have seen is a portrait of themselves, seeing: turning around the initial question to ask whether the image and its subject are not, at one point, already the same thing.
Miranda Williams graduated from the Queensland College of Art in 2001. Since then she has exhibited at Metro Arts (2003) and the Pestorius Sweeney House (2004) in Brisbane, while last year her work was included in Cult Classic at Gertrude Contemporary Art Spaces, as a part of the 2004 Next Wave Festival. This is Williams' first solo exhibition in Melbourne.