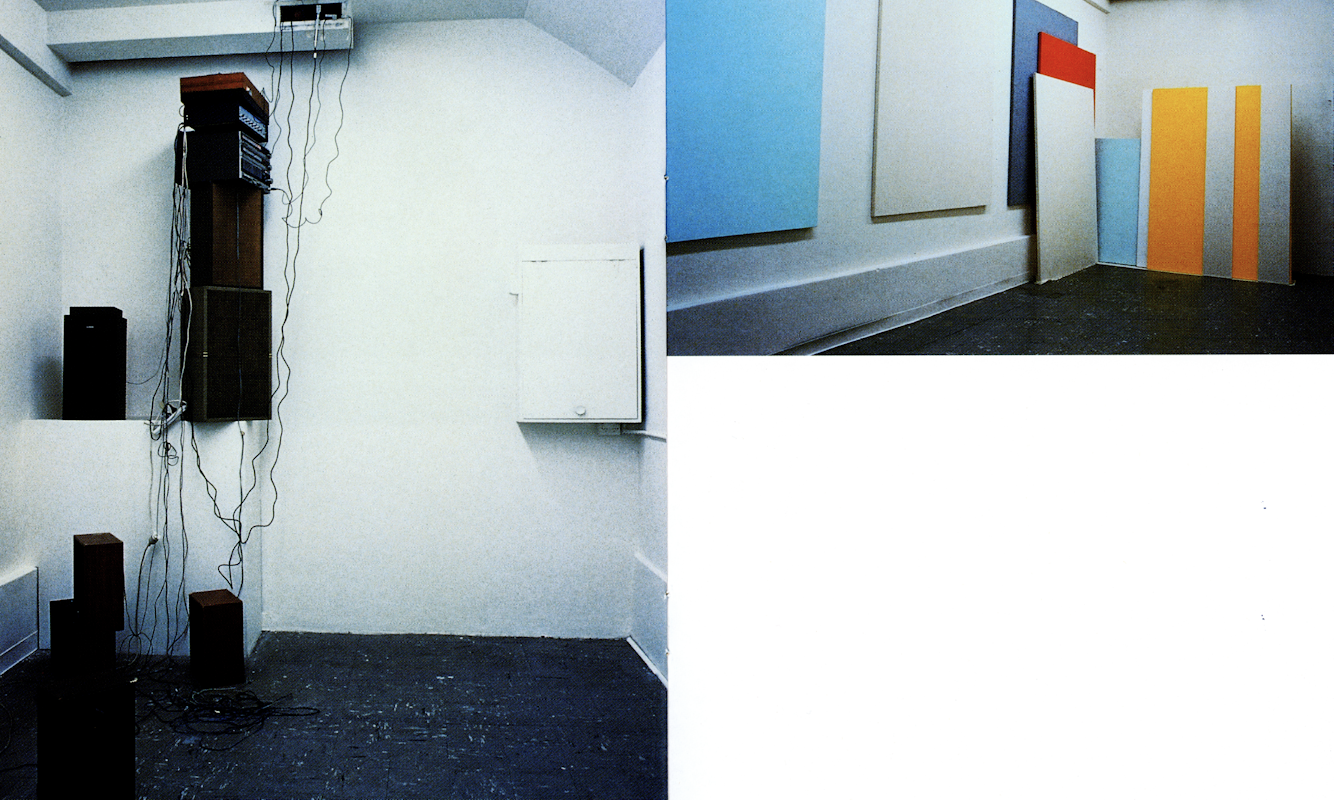 Michael Graeve, 'Frequency, rhythm and otherwise painted', 2000, oil on linen, CD, amplifier, speakers 12 panels, each 213.0 x 30.1 cm installation dimensions variable. Presented as part of Octopus 1: Techno-minimalism, curated by Max Delany, 200 Gertrude Street, 2000. Photo courtesy of the Gertrude archive.
4 July -
16 August 2000
200 Gertrude Street
200 Gertrude Street, Fitzroy
Octopus No.1 inaugurated an annual series of exhibitions at 200 Gertrude Street designed to present the work of significant emerging and established artists and recent tendencies in art practice locally and nationally. Octopus No.1 presented the work of A.D.S Donaldson, Julia Gorman, Michael Graeve and Sandra Selig, four artists whose work might be understood to advance or engage with contemporary abstract painting. Acknowledging the changing perception of objects according to the tenets of the digital, the virtual and the technological, the exhibition proposed a form of techno-minimalism, characterized by immersive and phenomenological experience. With guest curators invited to present subsequent exhibitions, the Octopus series aimed to promote and increase opportunities for contemporary Australian artists and the development of excellence and innovation within a supported, critical public context. Ensuing exhibitions have taken up different positions in order to provide diverse arguments for, and representations of, the vigorous character of contemporary art in Australia.
Generously Supported By The Besen Family Foundation