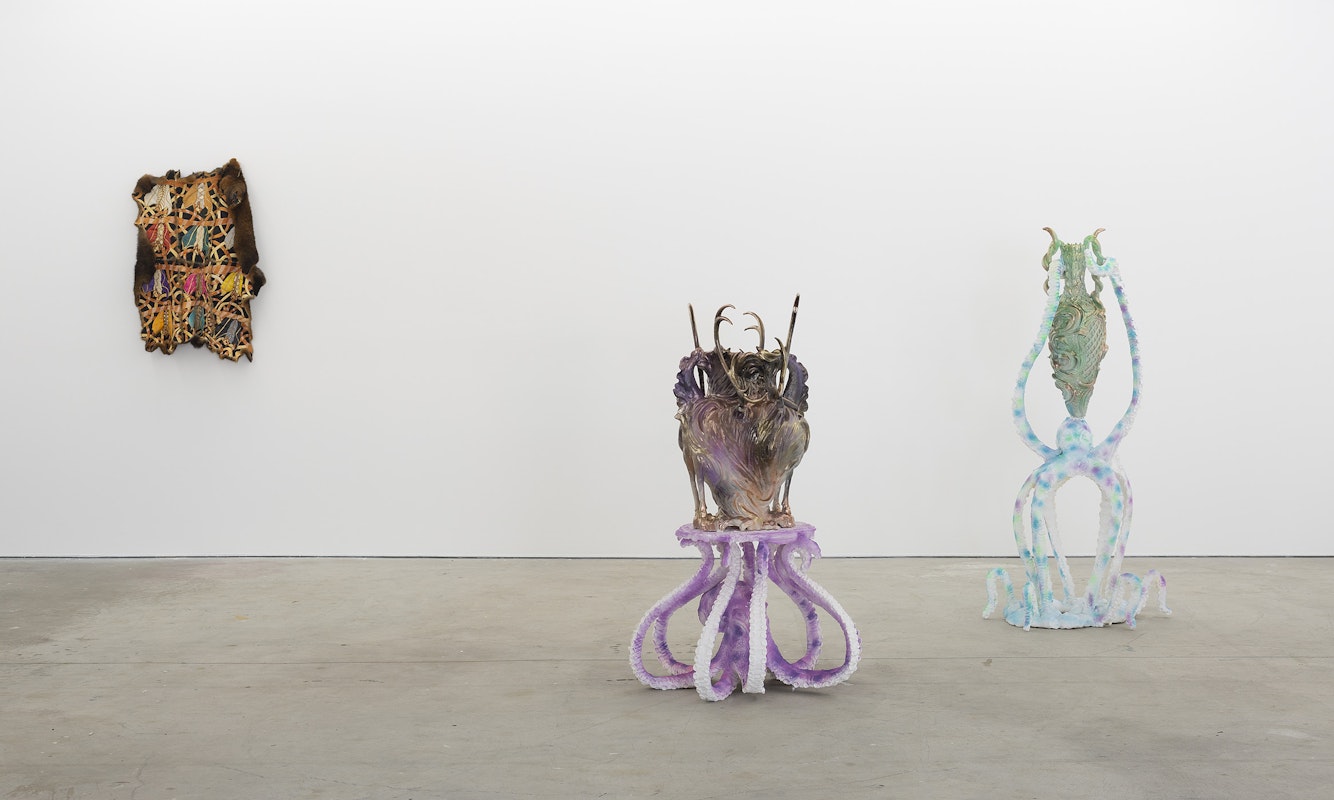 Installation view of Octopus 22: Baroquetopus curated by Tessa Laird, featuring work by Gina Bundle and Kate Rohde, presented at Gertrude Contemporary 2022. Photo: Christian Capurro.
9 April -
5 June 2022
Gertrude Contemporary
21-31 High Street, Preston South
Exhibition opening: Friday 8 April, 6 - 8pm
Initiated in 2001, the Octopus series of exhibitions supports ambitious curatorial practice, through engaging an invited curator annually to develop a project that draws upon their research interests and provides a platform for new forms of exhibition making. Octopus 22 was curated by Tessa Laird, artist, writer and Lecturer in Critical and Theoretical Studies at the School of Art, Victorian College of the Arts, University of Melbourne.
Laird's exhibition was playfully titled Octopus 22: Baroquetopus (Humanimal entanglements and tentacular spectaculars). Baroquetopus is a neologism uniting human aesthetic languages with the natural world, affirming the continuum of culture in nature, and nature in culture. Just as the Baroque period was one of sensory overload, this exhibition featured artworks that activated the senses, as well as immersive visual elements that transformed the gallery and foyer spaces of Gertrude Contemporary into a vibrant ecology, fostering sensory, aesthetic, and ethical entanglements.