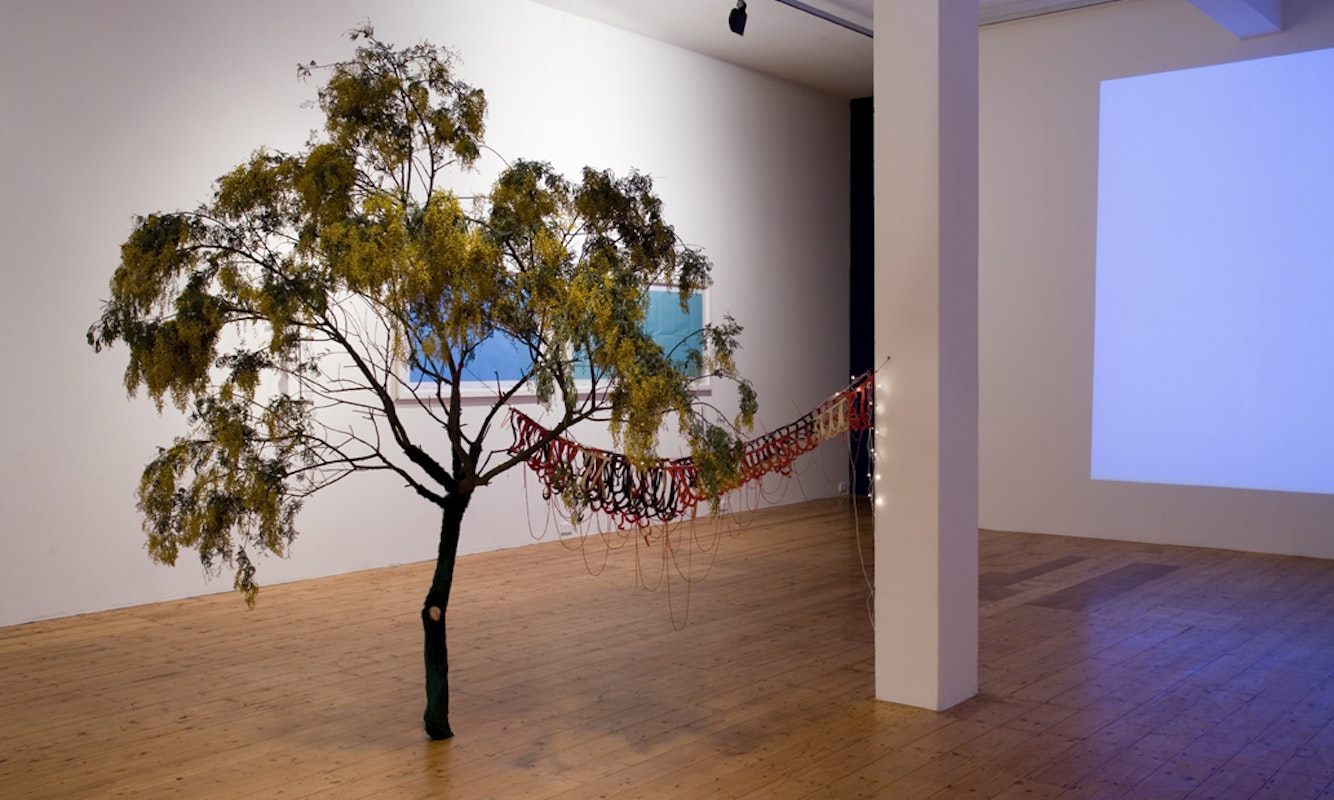 Installation view of 'Octopus 8: The Softness in the Rock: Hope in Disappointing Times' featuring work by Eleanor Avery at 200 Gertrude St
4 July -
2 August 2008
200 Gertrude Street
200 Gertrude Street, Fitzroy
Octopus is Gertrude's annual flagship exhibition, which has charted new directions in contemporary curatorial practice. In 2008, Octopus was curated by Gertrude Contemporary curator Emily Cormack.

Cormack's exhibition Octopus 8: The softness in the rock: hope in disappointing times brought together work by artists from Australia, the USA and New Zealand who monumentalised small moments and processes. Employing video, sculpture, installation and photography, the works questioned ideas of success or 'event', commemorating faith in the face of disappointment and examining human urges for optimism.

The works in the exhibition included a video work by American artist Gary Simmons, in which he documented a sky writer's fruitless attempts to paint a snow storm in the sky over the Arizona desert. Other works included a garlanded, celebratory bridge that extended from a dying tree by Eleanor Avery; hanging Perspex globular forms that removed the viewer into an infinite and alienating environment by Kiron Robinson; and an attempt to understand tomorrow through plotting and recreating the solar system with electrical circuits by Hanna Tai.

The Softness in the Rock drew on postcolonial readings of public monuments as 'blind spots' that essentially conceal or pin-hole events. The works in this show renegotiated the role of the monument and instead became celebrations of a hopeful hopelessness and a cynical optimism.

The exhibition combined an atmosphere of slightly self-deprecating or parochial humble pride with embarrassingly grandiose commemorations of 'effort'. But the whole was spun on a central appreciation of process and the search for significance.
This exhibition received crucial support from Proclaim Management Solutions and The Chartwell Trust, New Zealand.