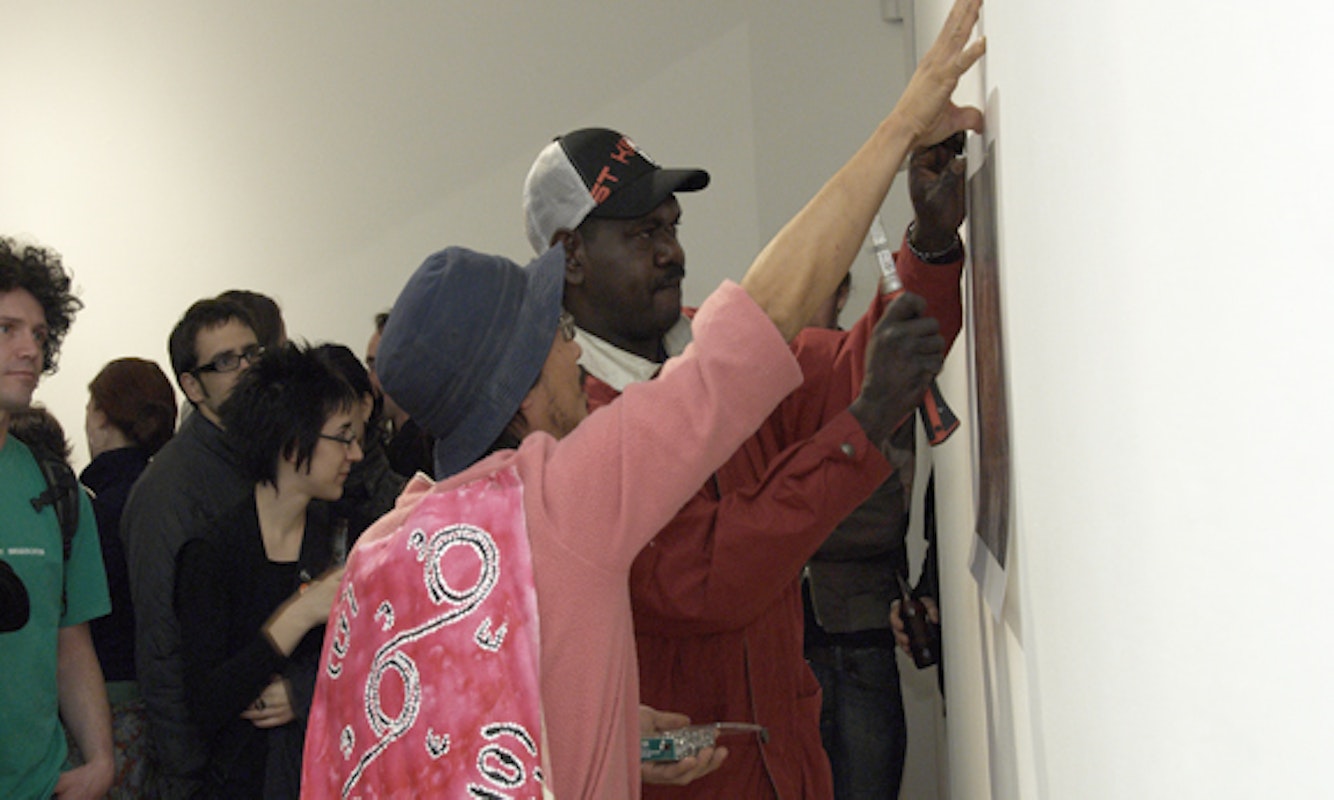 29 September -
21 October 2006
200 Gertrude Street
200 Gertrude Street, Fitzroy
Rapt! 20 Contemporary Artists from Japan was an ambitious program of exhibitions, residencies and public events developed by the Japan Foundation for the 2006 Australia - Japan Year of Exchange. As the largest collaborative arts project ever undertaken in Australia, Rapt! presented a significant rethinking of the character of contemporary Japanese art and culture. Based on cross-cultural discussions and research by Japanese and Australian curators, Rapt! explored new channels of communication and the dynamic shifts between the 'self' and 'world' found in modern societies.

Gertrude Contemporary was pleased to present the work of renowned media, installation and performance artist Tadasu Takamine in the Main Gallery. Takamine's exhibition at Gertrude Contemporary involved him driving from his residency at 24HRArt in Darwin to Gertrude Contemporary, arriving just in time to install his work during the opening-night event. Accompanied by 24HRArt Director Steve Eland and Melbourne-based critic Ashley Crawford, Takamine traveled across the northwest of the country, along the Tannami Track to Alice Springs, to Lake Eyre, and finally to Melbourne. The artist used his journey through the Australian landscape as an exploration of cultural exchange, and as a catalyst for producing a number of new video, photographic and ceramic works en-route.

On the opening night of the exhibition, Takamine installed his exhibition in the presence of gallery visitors, printing large-scale photographic works in-situ, and hanging numerous other pre-prepared prints. This was also the first opportunity to view video documentation of the trip, as well as Takamine's newly created ceramic works produced using Raku firings on Indigenous sites.

Tadasu Takamine lives and works in Tokyo. Selected solo exhibitions include Review, Takahashi Collection, Tokyo, 2005; A Lover from Korea, NPO Tanba Manganese Memorial, Kyoto, 2003; Do what you want if you want as you want, Kodama Gallery, Osaka, 2001; and Fuyu-no-Umi, Contemporary Art Institute, Sapporo, 2000. Selected group exhibitions include Yokohama Triennale, Yokohama, 2005; Visions of the Body, Seoul Museum of Art, Seoul, Korea, 2005; Past in Reverse, San Diego Museum of Art, San Diego, USA, 2004; and Busan Biennale, Busan, South Korea, 2004. Takamine was a member of the seminal artist collective Dumb Type for many years.