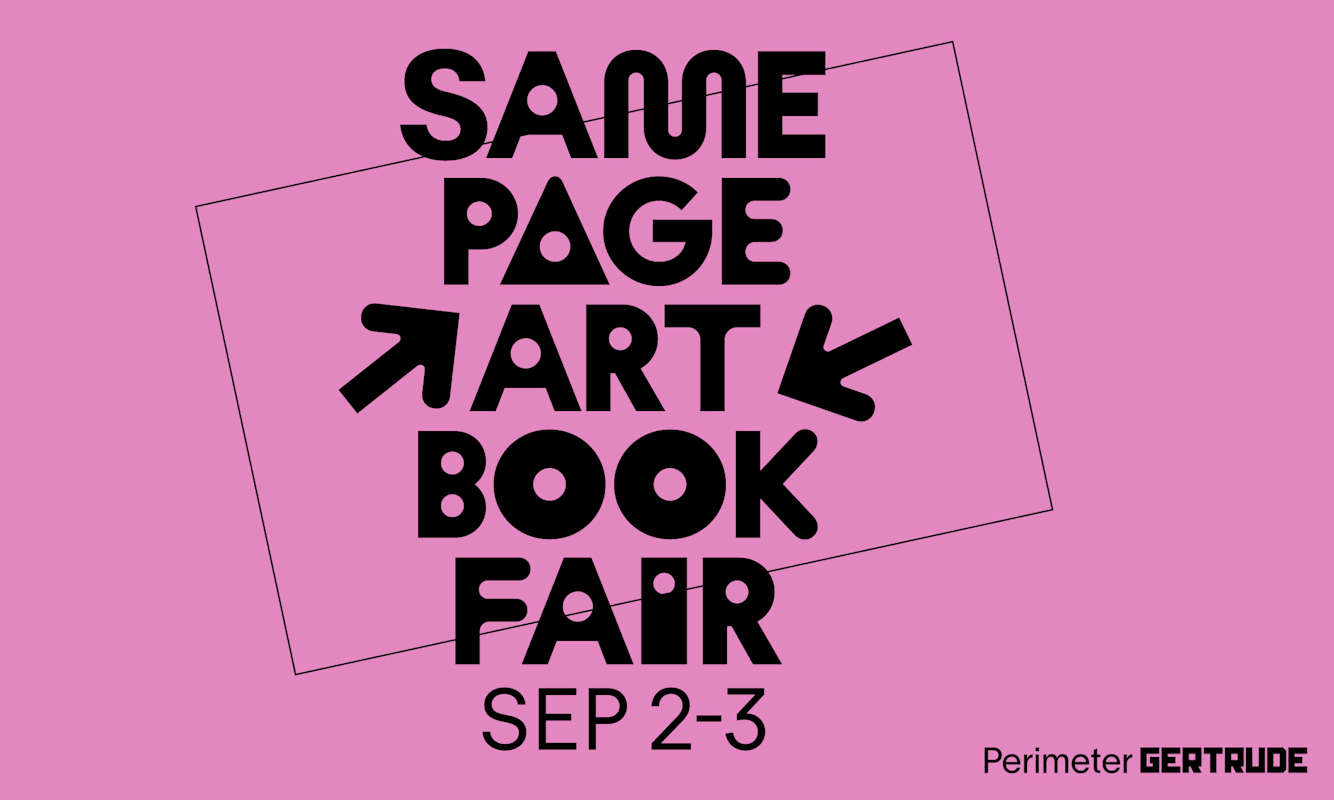 2 September -
3 September 2023
Gertrude Contemporary
21-31 High Street, Preston South
2 - 3 September | 11am - 5pm
Launch Party | 2 September | 5 - 7pm
Gertrude Contemporary
21-31 High Street, Preston South
Gertrude and Perimeter have partnered to present the Same Page art book fair, focusing on innovative independent publishers and small-scale local imprints.

Same Page brings together a select network of imprints, publishers and distributors who share a commitment to supporting local artists, writers and thinkers. The bespoke art book fair is a community-oriented event, highlighting the practices of small presses and collective activities in contemporary art publishing.

Alongside a curated selection of stalls, Same Page will also feature public programs and book launches all weekend.

Food and drinks will be served by our creative culinary friends at Long Prawn, plus coffee by Market Lane, wine by Konpira Maru, and beer by Bodriggy Brewing Co.
PUBLIC PROGRAM
Saturday 2 September
11.45am Welcome to Country
12pm Panel Discussion | Book Design Under Inflation
1pm Poetry Reading | Read the Room
2pm Panel Discussion | What is Book?
3pm Room For More: New Recipes for the Common Cookbook
5-7pm Launch Party | DJ Tandem Reserve

Sunday 3 September
12pm The Silent Army Archive
1pm Panel Discussion | Where do Books Belong?
2pm Panel Discussion | Prototypical Architecture Publishing
3-5pm Closing Drinks | DJ Muggaga