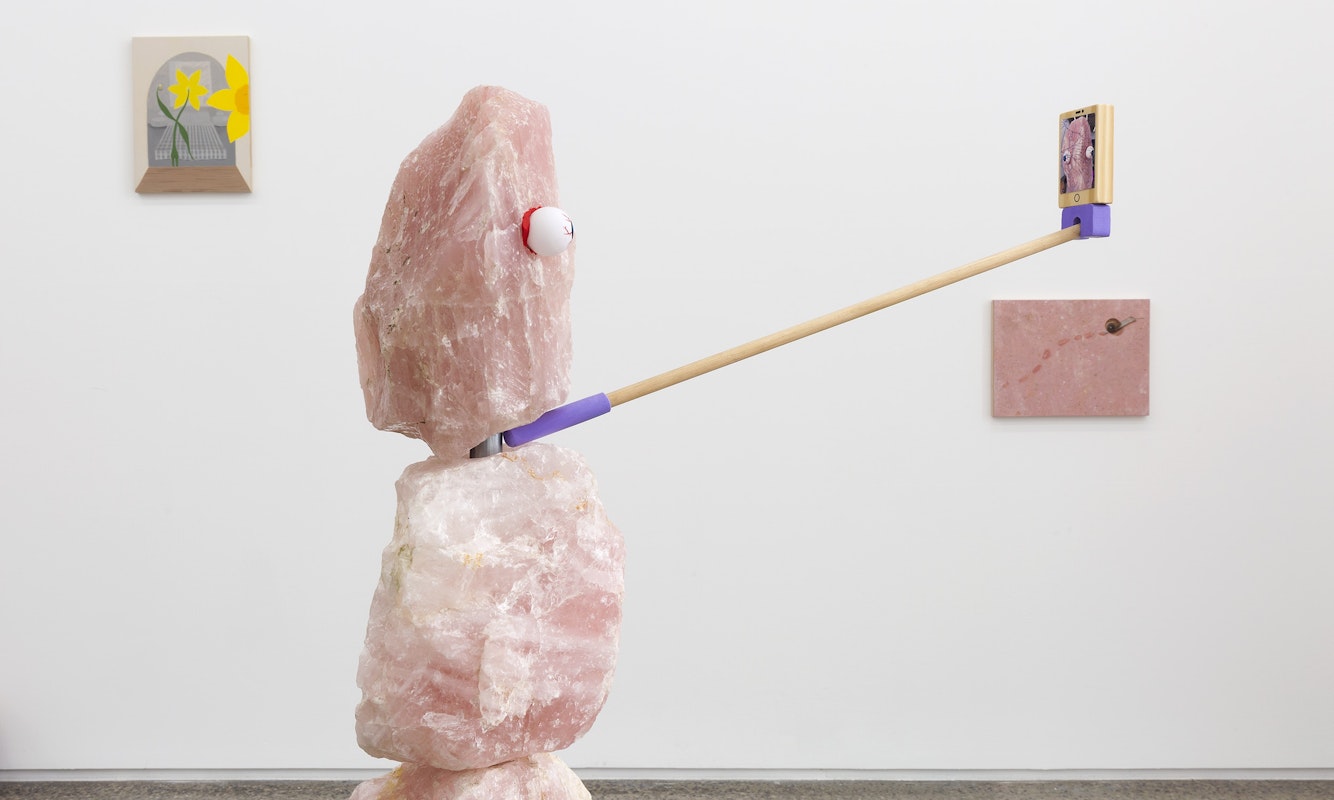 Installation view of Spiritual Poverty, featuring works by Sarah Brasier and Matthew Harris, presented at Gertrude Glasshouse 2022. Photo: Christian Capurro.
1 July -
30 July 2022
Gertrude Glasshouse
44 Glasshouse Road, Collingwood
Things are constantly happening. You don't feel an unnerving sense of impending doom? Every day I put on my silly little outfit and do my silly little tasks. I didn't ask to be born. Am I the drama? I never had a penny to my name, so I changed my name. I'm so horny even the crack of dawn ain't safe. I'm coming over u better not be a bug. I started meditating and now I'm cured. I snorted my dad. Sunday update: mushroom capsules are back in stock. I get my news from the only reliable source: cryptic symbolism in my dreams. Unbothered, moisturised, happy, in my lane, focussed, flourishing. Fitbits are just Tamagotchi except the stupid animal you're trying to keep alive is you. Live in the now because it will be gone by the time you're finished reading this. My favourite conspiracy theory is that everything is gonna be ok. Death: a once-in-a-lifetime opportunity.