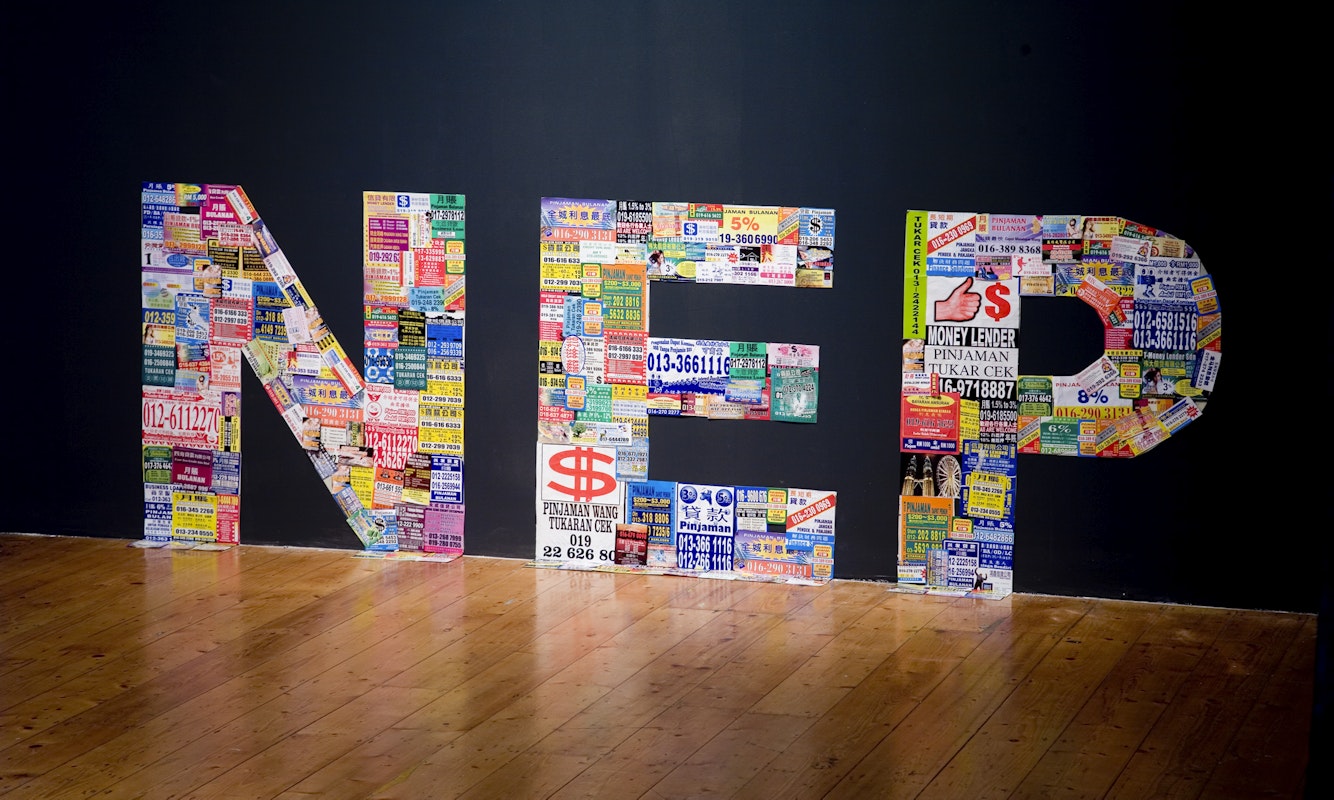 Installation view of The Indenpendence Project at 200 Gertrude Street
18 April -
17 May 2008
200 Gertrude Street
200 Gertrude Street, Fitzroy
Following on from the success of Part One of The Independence Project at GALERI PETRONAS, Kuala Lumpur in 2007, Gertrude Contemporary presented Part Two of this exciting initiative. Part Two of The Independence Project featured work by nine of the Malaysian artists who participated in this Malaysia-Australia collaboration.

Featuring work in a range of disciplines including video, painting, photography and performance, Part Two also offered audiences the opportunity to directly engage with the artists and their ideas through a series of forums and artists' talks. Six of the Malaysian artists travelled to Australia for the opening, and artist Shooshie Sulaiman undertook a six week residency at 200 Gertrude Street in conjunction with the project.

The Independence Project brought together artists from Australia and Malaysia, to explore notions of Independence, creatively, politically and socially. This project encompassed the full scope of artistic activity in Malaysia and Australia with the aim of investigating the notion of independence - comparing and sharing each country's creative activity.

This exhibition approached the concept of independence from a variety of perspectives and acknowledges the different meanings that independence has for different people. Specifically, the artists explored how the meaning of 'independence' shifts depending on physical and sociological locations and creative contexts.

The works selected for this exhibition provoked important questions about how and why artists make their work, highlighting boundaries, challenges and successes. The project also aimed to reveal the entanglements and slippages that occur at these points of intersection where we strive for understanding in our communities, within cultural groups, inside politics and between nations.

A full colour 160-page book was published in conjunction with the exhibition.