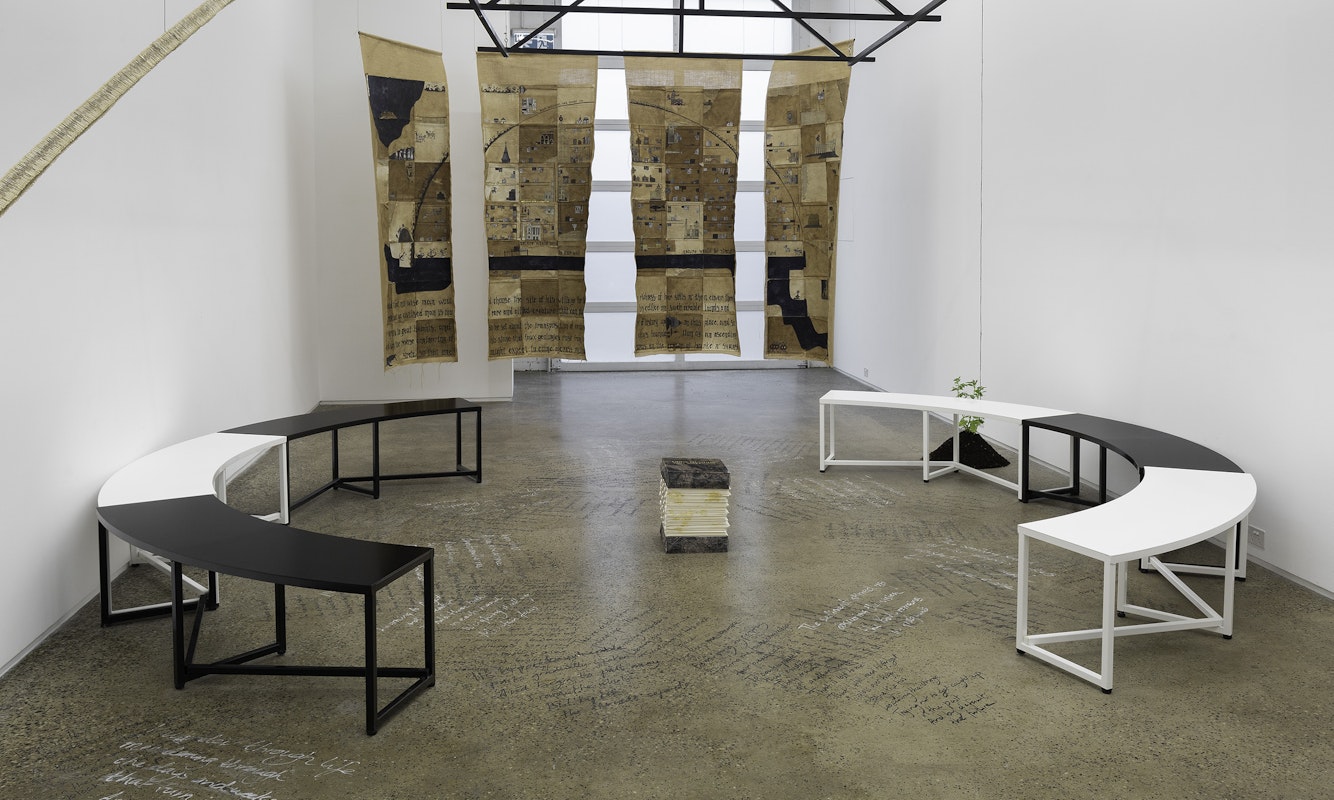 Installation view of Habitat by ShrewD Collective (Chris Fontana, Tracey Lamb, Amanda Laming, Nina Sanadze, Mimmalisa Trifiló), presented at Gertrude Glasshouse, 2023. Photo: Christian Capurro.
Artist Talk
Saturday 7 October 2023, 4:30am
Gertrude Glasshouse
44 Glasshouse Road, Collingwood
Join ShrewD Collective's conversation circle at 3:30pm on Saturday 7 October – the closing day of the exhibition Habitat at Gertrude Glasshouse. Collective Polyphony Festival will host an hour of poetry and creative writing readings by artists presented across the festival.

Collective Recitals participants include:
Chris Fontana (ShrewD Collective)
Josephine Mead (In-kind Collective)
Ben Qin (Chinese Museum Arts Collective)
Sarah Rudledge (In-kind Collective)
Mimmalisa Trifilò (ShrewD Collective)
Mao Zhe (Chinese Museum Arts Collective)