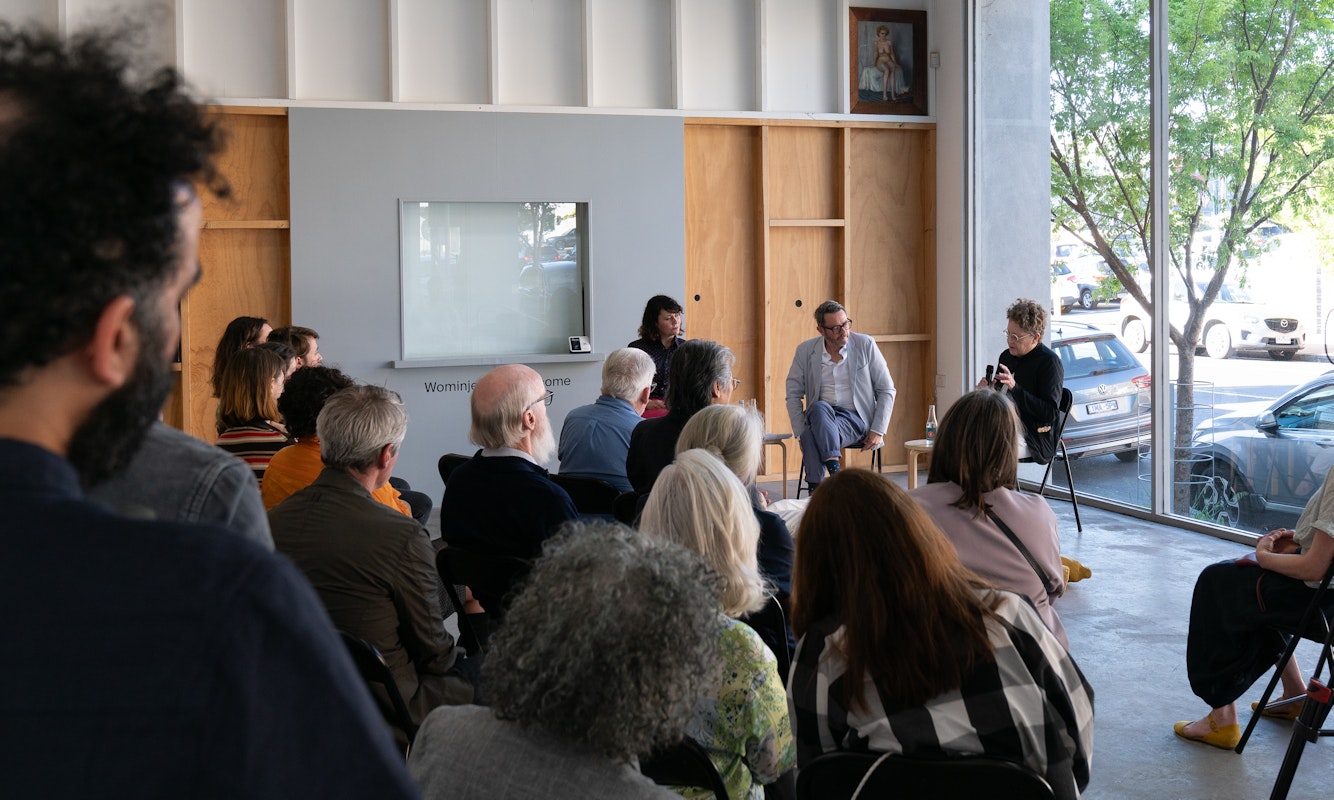 Audiences attend Sarah Contos and Lou Hubbard in conversation with Mark Feary, presented at Gertrude Contemporary, 16 September 2023. Photo: Machiko Abe
Artist Talk
Saturday 16 September 2023, 5:00am
Gertrude Contemporary
21-31 High Street, Preston South
Saturday 16 September at 3pm, followed by opening celebrations.
Artists Lou Hubbard and Sarah Contos joined Artistic Director Mark Feary on Saturday 16 September at 3pm for an artist talk on the occasion of the opening of the artist's concurrent solo exhibitions: Hubbard's Pleasure First and Contos' In the Belly of Mary Shelley.
The artist talk was followed by the exhibition opening celebrations.