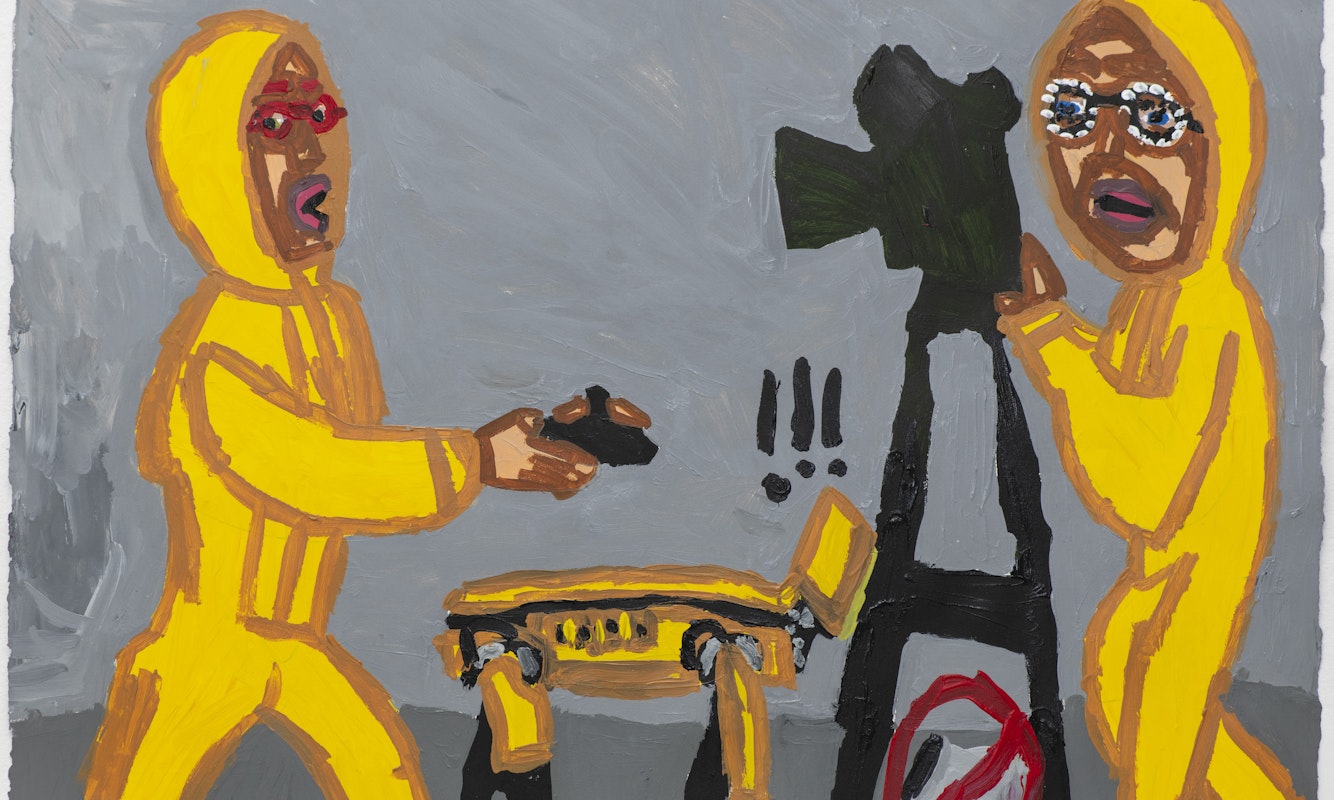 Cathy Staughton, 'Cathy and Catherine Bell Dog Robot Remote Games', 2022. Courtesy of the artist and Arts Project Australia.
Opening Event
Thursday 20 April 2023, 7:00am
Gertrude Glasshouse
44 Glasshouse Road, Collingwood
On Thursday 20 April from 5 - 7pm, Gertrude celebrated the opening of Catherine Bell and Cathy Staughton's exhibition Dog Robot Space Star. The Boston Dynamics Robot Dog 'Spot' made a special appearance at the event courtesy of the RMIT Health Transformation Lab.
The exhibition has been assisted by the Australian Government through the Australia Council, its arts funding and advisory body.
Dog Robot Space Star has been made in partnership with RMIT's Health Transformation Lab, the host venue for The Two Cathies artist residency.
Catherine Bell is represented by Sutton Gallery and Cathy Staughton is represented by Arts Project Australia.
The Gertrude Glasshouse Program is supported by the City of Yarra 2023 Annual Grants Program.
Gertrude Glasshouse is generously supported by Michael Schwarz and David Clouston.
Footage courtesy of Gertrude.