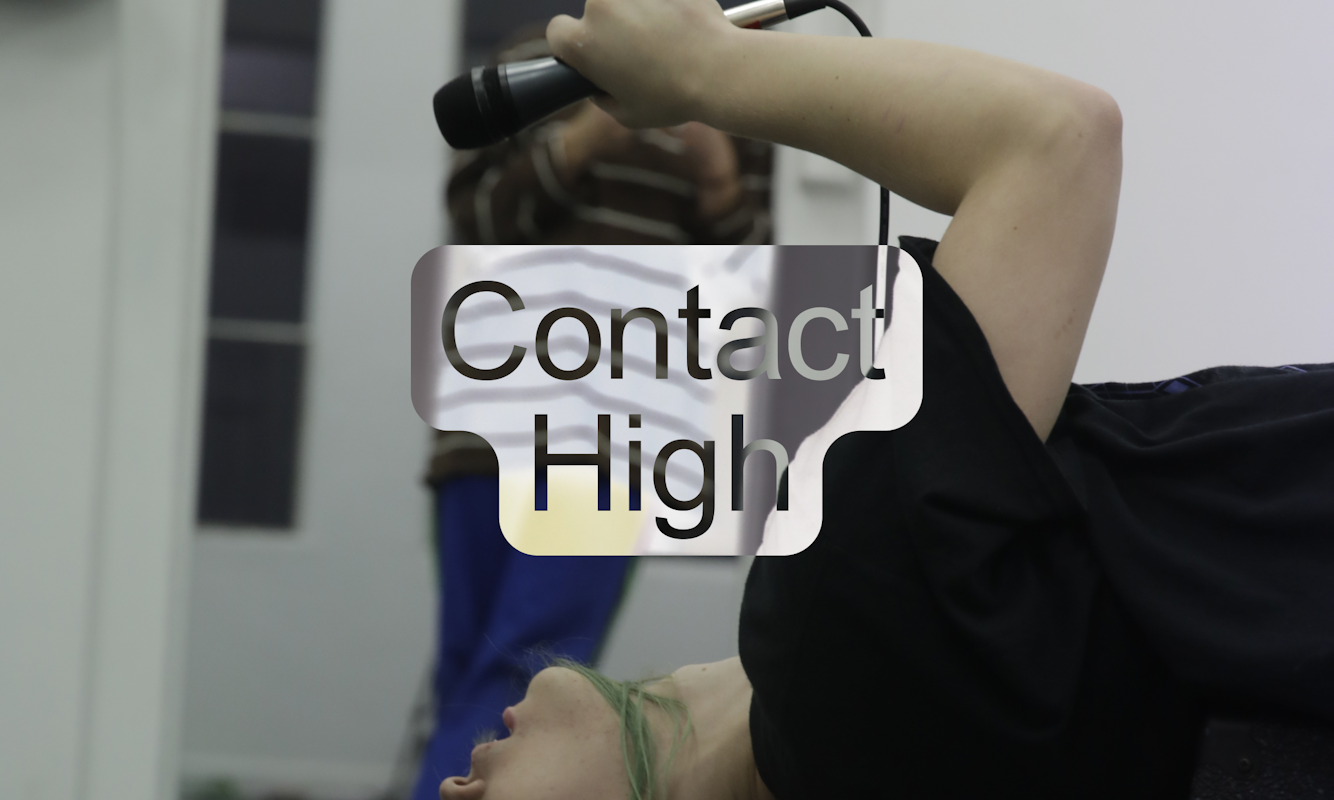 Gabriella Imrichová, methods for collapse (m4c), 2022, performance documentation, BLINDSIDE, Naarm (Melbourne). Photo by Josh Pickup. Courtesy of the artist.
Performance
Wednesday 25 January 2023, 7:00am
Gertrude Glasshouse
44 Glasshouse Road, Collingwood
4-8pm, Tuesday 24 January
6-8pm, Wednesday 25 January
Join Gertrude and Performance Review at Gertrude Glasshouse for Gabriella Imrichova's durational performance "24.01.23 - 25.01.23" for Contact High.
4-8pm, Tuesday 24 January and 6-8pm Wednesday 25 January
Gabriella Imrichova with performers Anika De Ruyter, Mara Galagher and Sophie Gargan
"24.01.23 - 25.01.23", 2023
On Wednesday 25 January there will be closing drinks for this performance 6-8pm at Gertrude Glasshouse, followed by a Contact High afterparty at Skydiver, 358 Smith Street, Collingwood VIC 3066 from 8-10pm.
Contact High is a three-year partnership between Gertrude Contemporary and Performance Review exploring the transference that occurs between performers and audiences in the gallery.
Design: New Association
Curator: Anador Walsh
Please note this is a live performance that includes the use of loud sound and nicotine free stage cigarettes. Earbuds will be available throughout.
Performance Review is a platform for critical and creative engagement with performance art.
Anador Walsh is a curator, writer and the director of Performance Review.
Gertrude Glasshouse is generously supported by Michael Schwarz and David Clouston.
The 2023 Gertrude Glasshouse exhibition program is supported by the City of Yarra's Annual Grants Program.
The documentation of Contact High 2023 is being facilitated in partnership with Open Practice Studio.