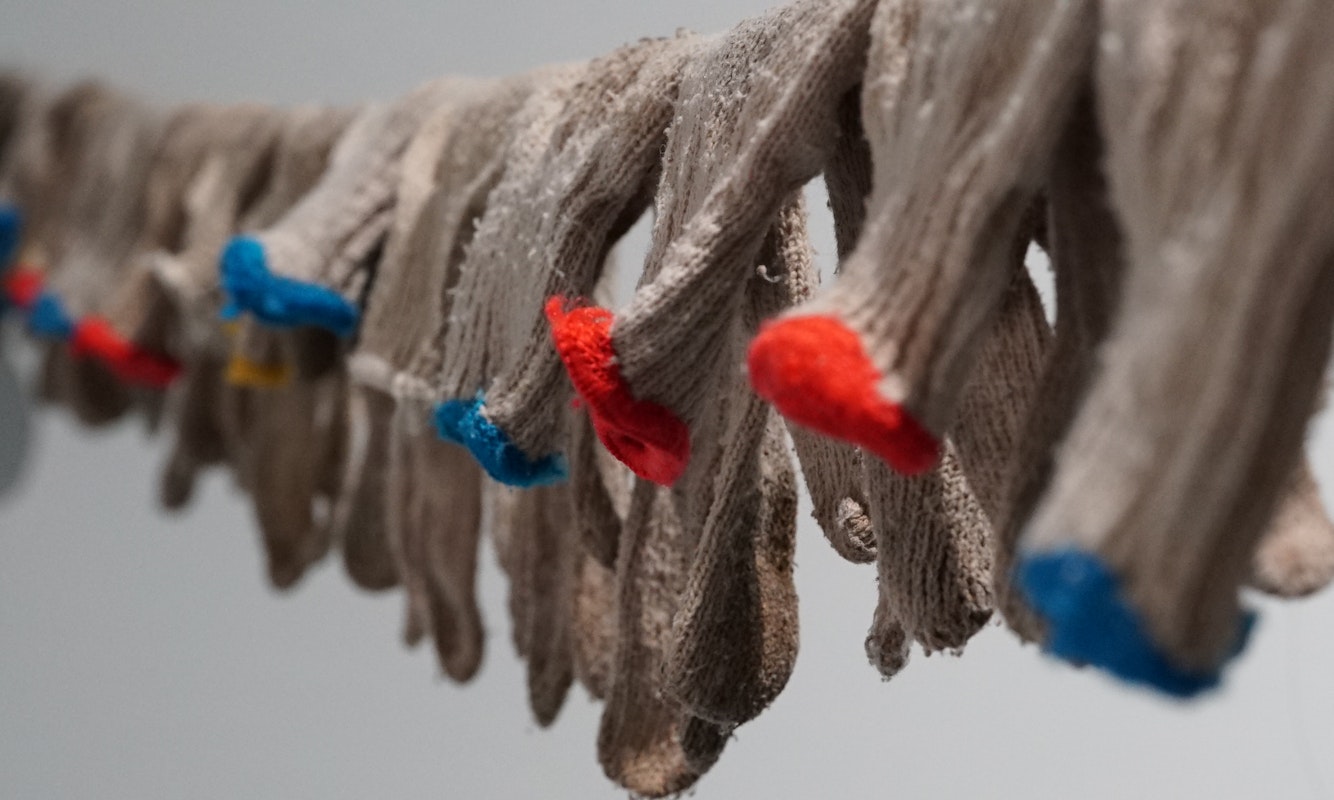 James Nguyen, 'On The Border Of Things (Part 3, gloves)' , 2018. Courtesy of the artist.
Artist Talk
Saturday 19 November 2022, 3:00am
Gertrude Glasshouse
44 Glasshouse Road, Collingwood
Artist Talk: Kay Abude, Kirtika Kain and James Nguyen
In Conversation: Sophia Cai and Sineenart Meena
On the opening weekend of the 2022 Gertrude Emerging Curator Program, join curator Sineenart Meena for a series of in-conversations discussing the concepts of the exhibition Empty Pockets, and the experience of emergent curatorial practice.
Join artists Kay Abude, Kirtika Kain and James Nguyen for an artist talk, followed by Gertrude Emerging Curator Sineenart Meena and Sophia Cai in-conversation as they discuss starting out as a curator in a contemporary art context.