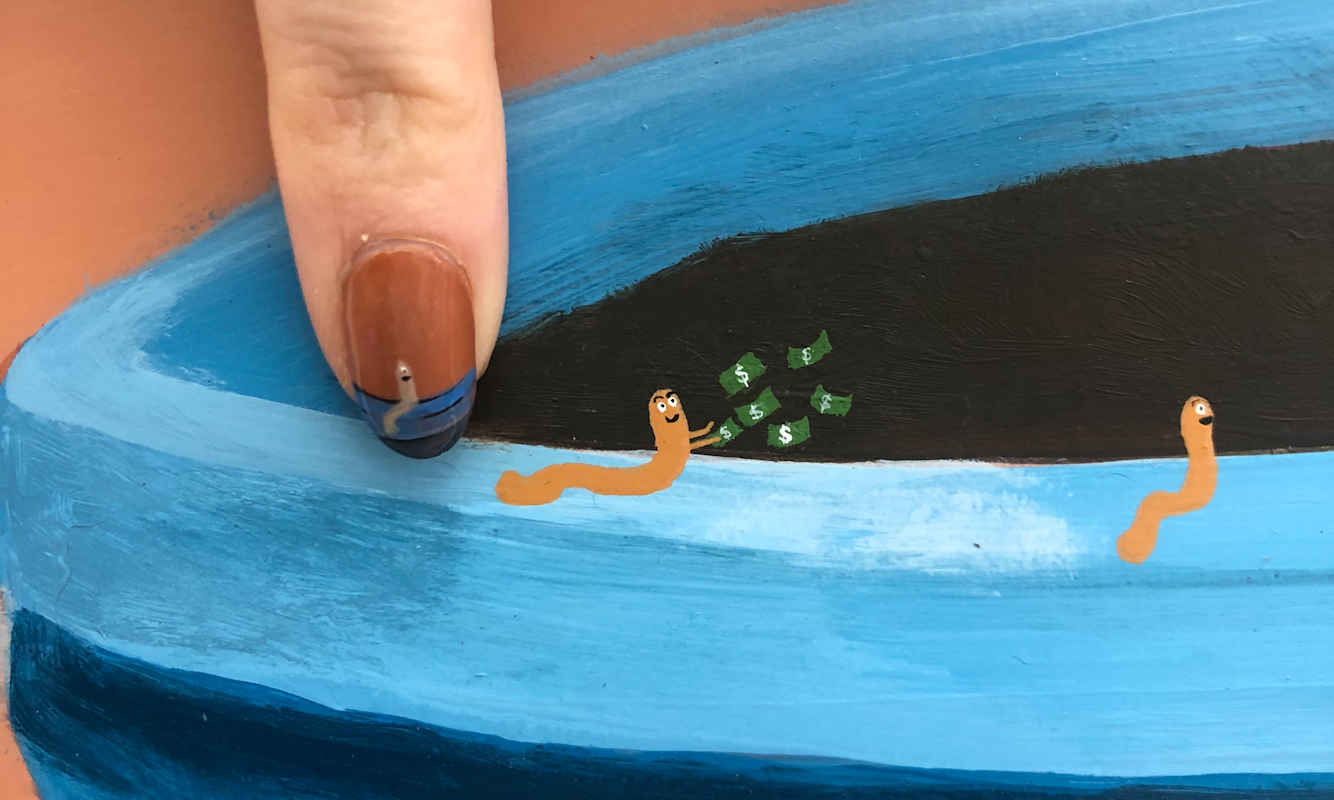 Sarah Brasier, The Secret of Attraction is to Love Yourself (detail) 2022, presented as part of Spiritual Poverty at Gertrude Glasshouse. Photo: Sarah Brasier.
Workshop
Saturday 23 July 2022, 4:00am
Gertrude Glasshouse
44 Glasshouse Road, Collingwood
Join artist Sarah Brasier for a free, all ages, drop-in style workshop within her and Matthew Harris' current Glasshouse exhibition Spiritual Poverty. Participants are invited to design and paint their own nail art, guided by Sarah - a fellow nail art enthusiast. Participants are encouraged to BYO nail polish, though painting supplies such as brushes and palettes will be provided.