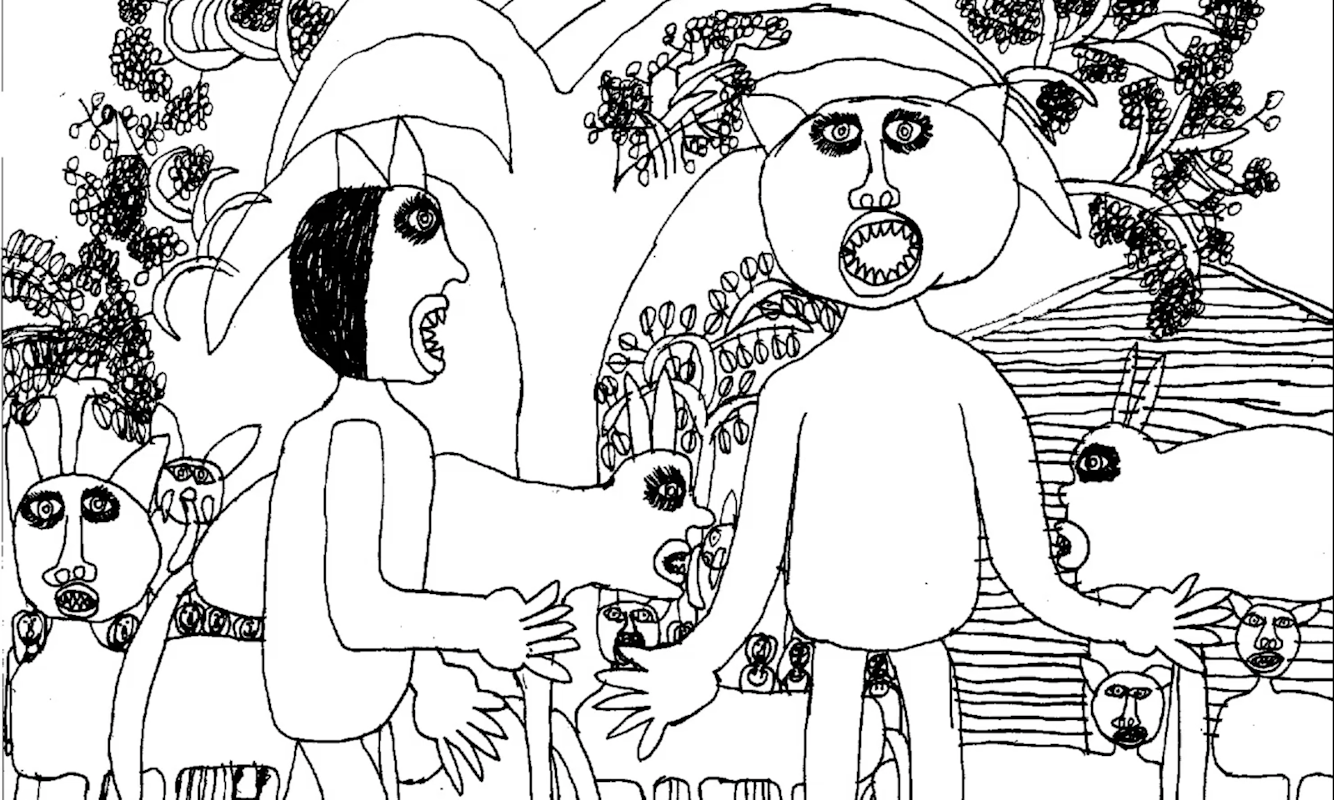 Ivor Cantrill, Zoo Animation (still), animated film. Image courtesy of the artist.
Opening Event
Friday 8 April 2022, 8:00am
Gertrude Contemporary
21-31 High Street, Preston South
Initiated in 2001, the Octopus series of exhibitions supports ambitious curatorial practice, through engaging an invited curator annually to develop a project that draws upon their research interests and provides a platform for new forms of exhibition making. Octopus 22 was curated by Tessa Laird, artist, writer and Lecturer in Critical and Theoretical Studies at the School of Art, Victorian College of the Arts, University of Melbourne.

An opening reception at Gertrude Contemporary was held on Friday 8 April from 6-8pm. Djirri Djirri commenced with an Acknowledgement of Country, follwoed by performances including it/its by Andrew Goodman and sound and installation by Lichen Kelp and Dylan Martorell.