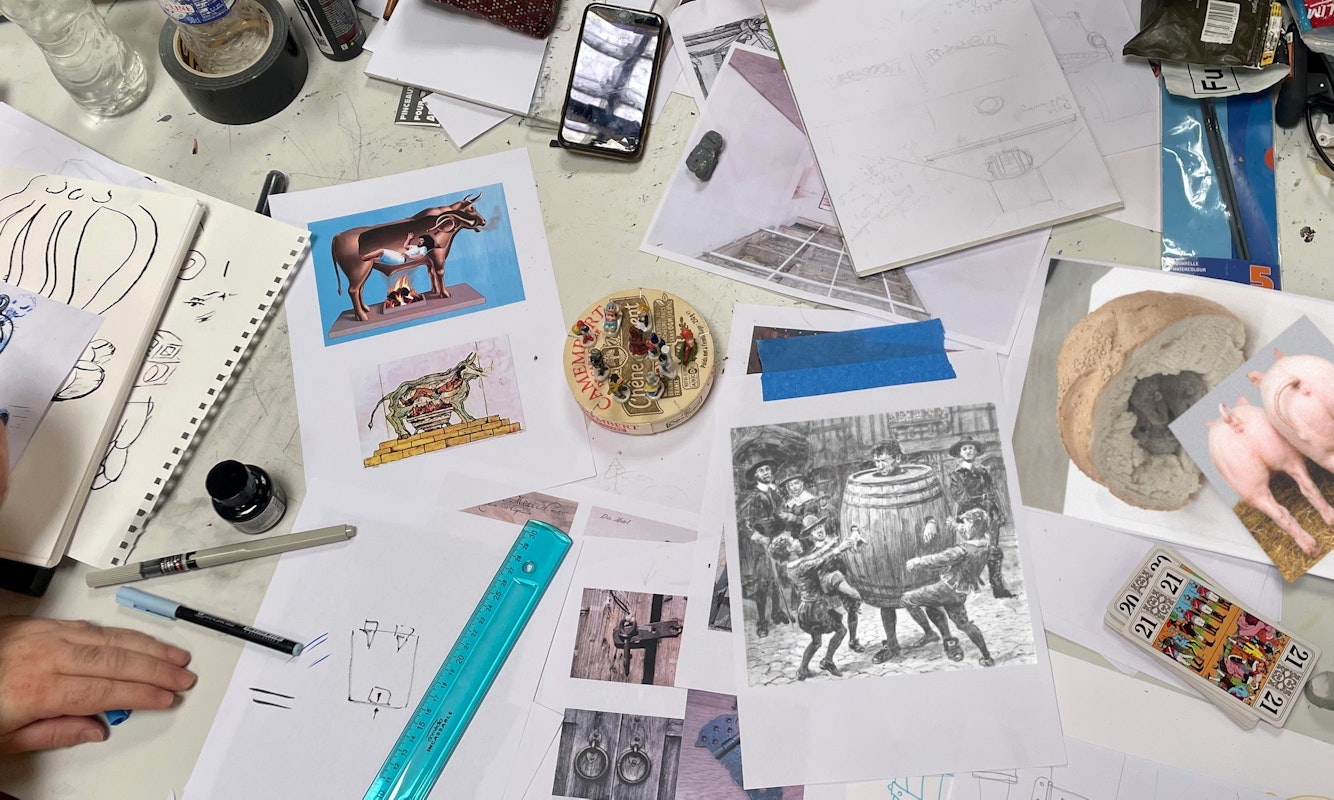 Courtesy of Gavin Bell, Jarrah de Kuijer and Simon McGlinn.
Panel discussion
Saturday 4 February 2023, 4:00am
Gertrude Glasshouse
44 Glasshouse Road, Collingwood
In celebration of the Glasshouse/Stonehouse residency program, generously supported by Michael Schwarz, David Clouston and Antje and Andrew Géczy, Gertrude and Res Artis will jointly present a panel discussion on Saturday 4 February from 3pm.
Join artists Gavin Bell, Jarrah de Kuijer, Simon McGlinn and Karen Black, moderated by Eliza Roberts, from 3pm at Gertrude Glasshouse.
Following the discussion, Res Artis will be launching the publication The Cook and Her Driver by 2019 Glasshouse/Stonehouse alumni Karen Black and Virginia Leonard, accompanied by a select presentation of works by the artists.