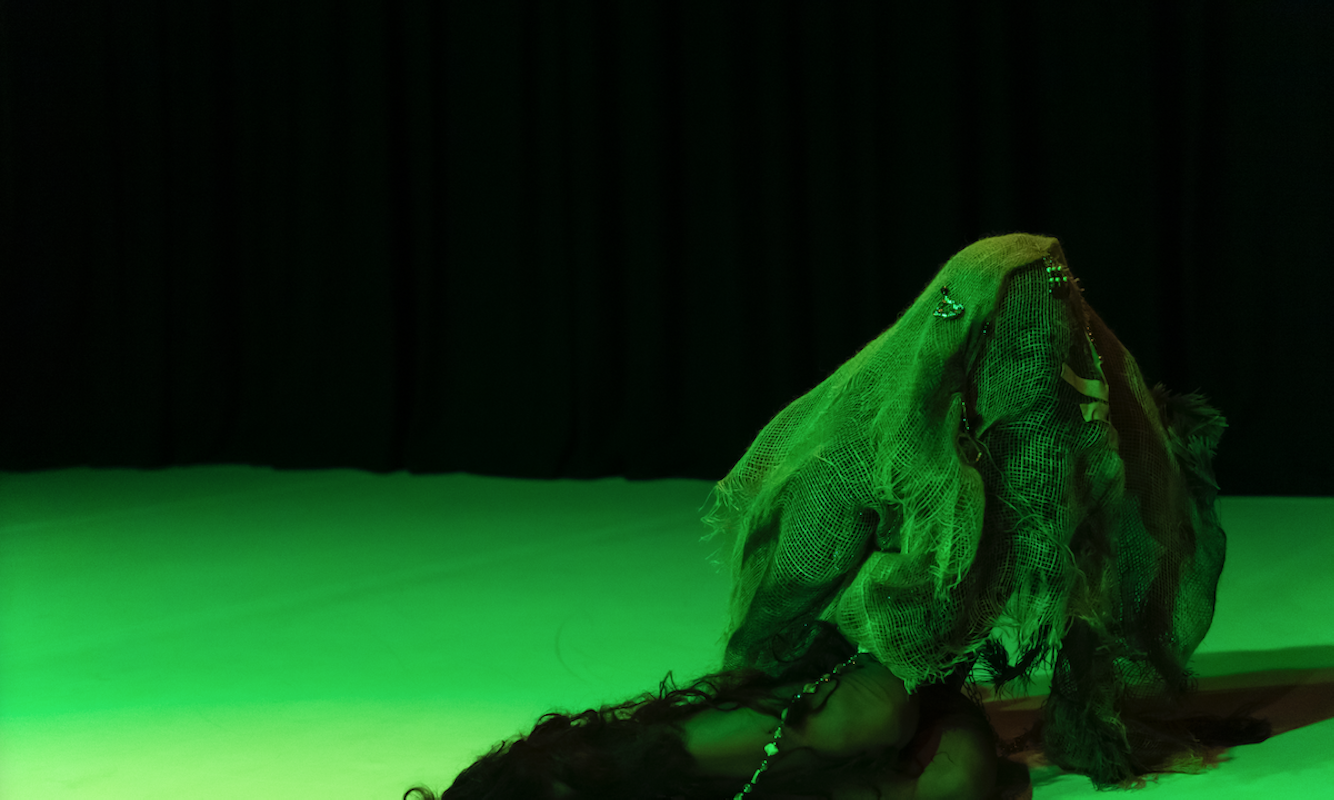 Lilian Steiner, Siren Dance, 2022. Photo: Gregory Lorenzutti
Lecture
Saturday 25 June 2022, 5:00am
Gertrude Contemporary
21-31 High Street, Preston South
The dancing body is not one that grows solo. It feeds off those around it, consciously and subconsciously, in a pinpoint moment in time and across expanded duration. Both through and with language, learnings accumulate within the body, within the spaces it occupies and in the archive of memory.
...and the dancing body is a tool acquired by Dance itself.
Dance wears us, like a costume.
Lilian Steiner is a dancer and choreographer from Naarm/Melbourne, whose practice champions the deep intelligence of the body and its unique ability to reveal and comment on the complexities of contemporary humanity.
WRITING & CONCEPTS is a lecture and publication series exploring the relationship between language and practice in visual arts, culture and practice.