Gian Manik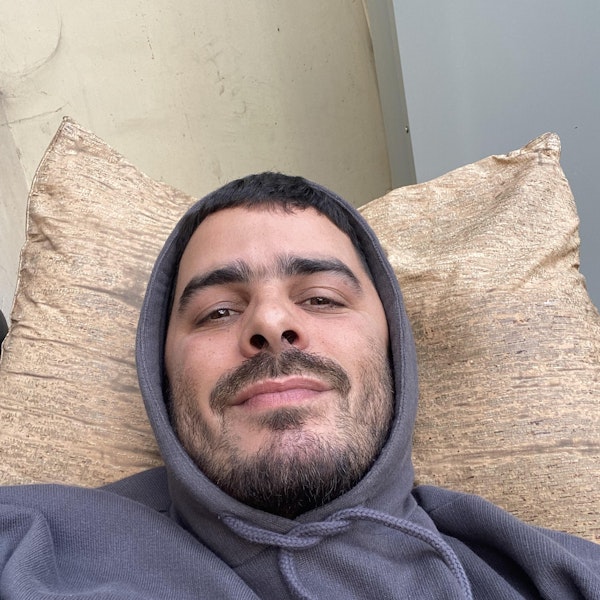 Gian Manik. Photo courtesy of the artist.
Gertrude Studio Artist
2022 - 2024
Gian Manik's practice is defined by an ongoing investigation into the boundaries of representation. Previously, the artist staged reflective and malleable materials – such as tin foil – to mirror environments, which he then documents and faithfully reproduces as non-representational paintings. More recently, Manik has broadened this approach by entwining abstraction with figuration.
Continuing to work from digital photographs, Manik's paint application fluctuates between delicate and sumptuously excessive as he combines preparatory sketches with assured and adept brushwork. References from the fabric of his daily life contend with gestural passages to form a palimpsest of representation and memory. These layering techniques provide visual texture and energy to the artworks while adding depth and weight to his complex review of representation. Nostalgic, melancholic and facetious, Manik's works vibrate with emotional and compositional intensity.
Gian Manik is represented by Sutton Gallery, Melbourne.