Jon Campbell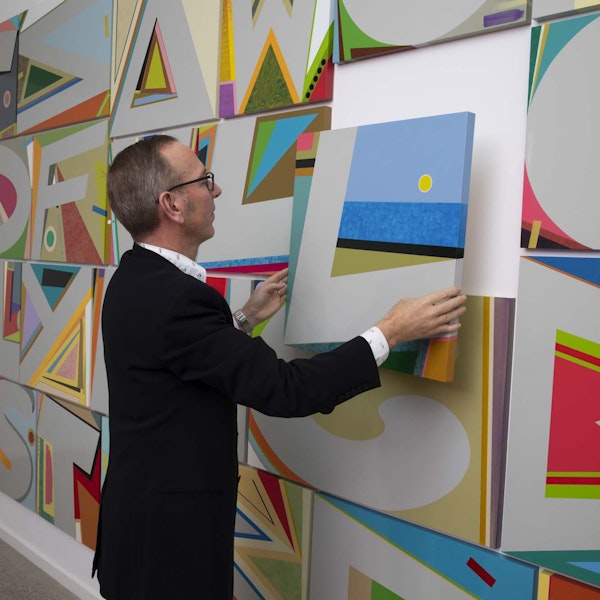 Photo: Eve Wilson for the Design Files
Gertrude Studio Artist
1987 - 1988
Jon Campbell graduated with a Bachelor of Fine Arts (Painting), RMIT, 1980-82 and a Graduate Diploma, VCA, 1984-85. He was a Gertrude studio artist, 1986-87 and held his first solo exhibition there in 1986. He has exhibited extensively both nationally and internationally over the past 30 years. Recently Jon was a part of the Monash University Prato Residency, Italy 2019. He held a solo presentation titled 'Stacks On / MCA Collection', at the MCA, Sydney, 2017/18. He has recently released his third artists book of risograph prints, 'No Planet B', 2021 and has taught at many Melbourne Art Schools between 1987 - 2017, including in the VCA Painting Department from 1999 - 2017.
Other projects include a solo presentation at Art Basel Hong Kong, 2015 with Darren Knight Gallery and undertook the Australia Council Greene Street Studio residency, NYC 2015. He won the Basil Sellers Art Prize, 2012 and released his debut solo Vinyl LP in 2016.
Jon is represented by Darren Knight Gallery, Sydney.