Lisa Waup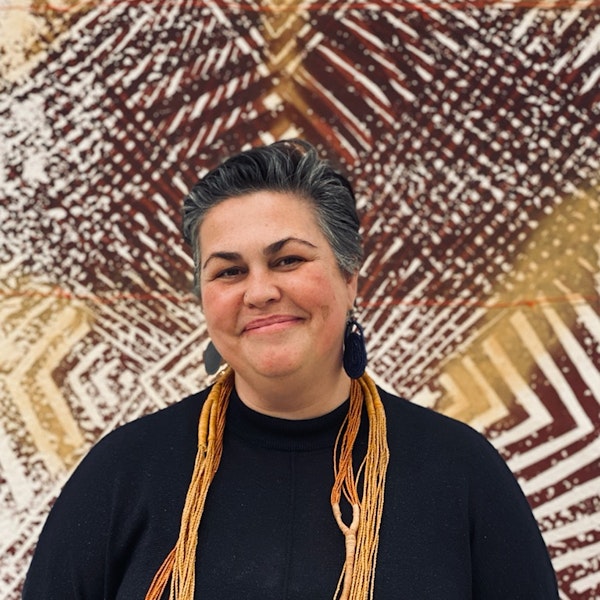 Gertrude Studio Artist Lisa Waup.
Gertrude Studio Artist
2022 - 2024
Lisa Waup is a mixed-cultural First Peoples multidisciplinary artist and curator born in Naarm Melbourne. Waup's practice spans diverse media, including weaving, experimental printmaking, jewellery making, photography, sculpture, fashion and digital art. Through strong connections to symbology and materiality, her work connects her to family, Country, history and story, exploring personal experiences and a broader historical narrative. Lisa has exhibited widely both nationally and internationally and her works have been acquired into numerous institution collections.