Nina Sanadze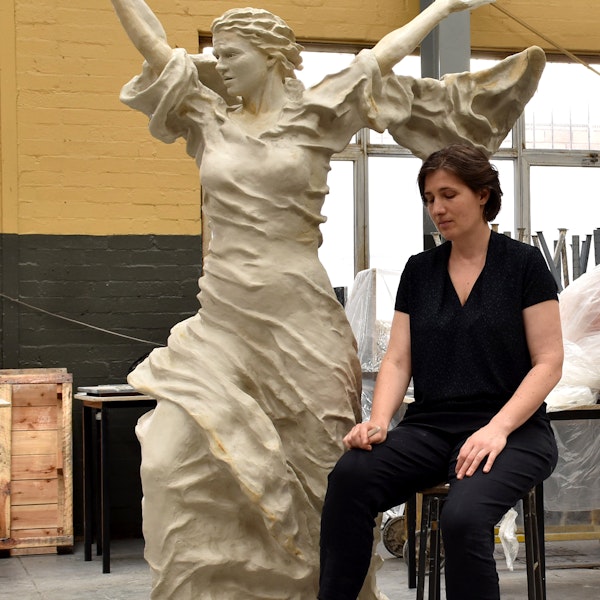 Nina Sanadze with her Call to Peace clay model, 2021. Photo by Mark Henry.
Gertrude Studio Artist
2022 - 2024
Nina Sanadze was born in Georgia (former USSR) in 1976 and immigrated to Australia in 1996. Nina holds a Book Design & Illustration Honours Degree from Moscow State University of Publishing (1998), and Bachelor of Fine Arts Honours Degree from the Victorian College of the Arts (2020).
Nina's art practice is dedicated to peace-building. Presenting narratives built upon personal stories from within the experience of conflict; a wall of remembering that acts as a fortification against repeating histories. Nina believes in the power of art and beauty to bring people together and that peace is achieved through proactive work, determination, negotiation, and the forging of narratives designed to unite competing ideologies.
Presenting appropriated original artefacts, blunt replicas or documentary films as witnesses and evidence, Nina seeks to re-examine our grand political narratives from a diametric personal position.
Deploying any appropriate medium, Nina's work responds to the most immediate socio-economic and political global developments with urgency. Humour and beauty allow her to address often disturbing concerns, reflecting the complex paradigm of our existence, which is simultaneously sublime and horrific.