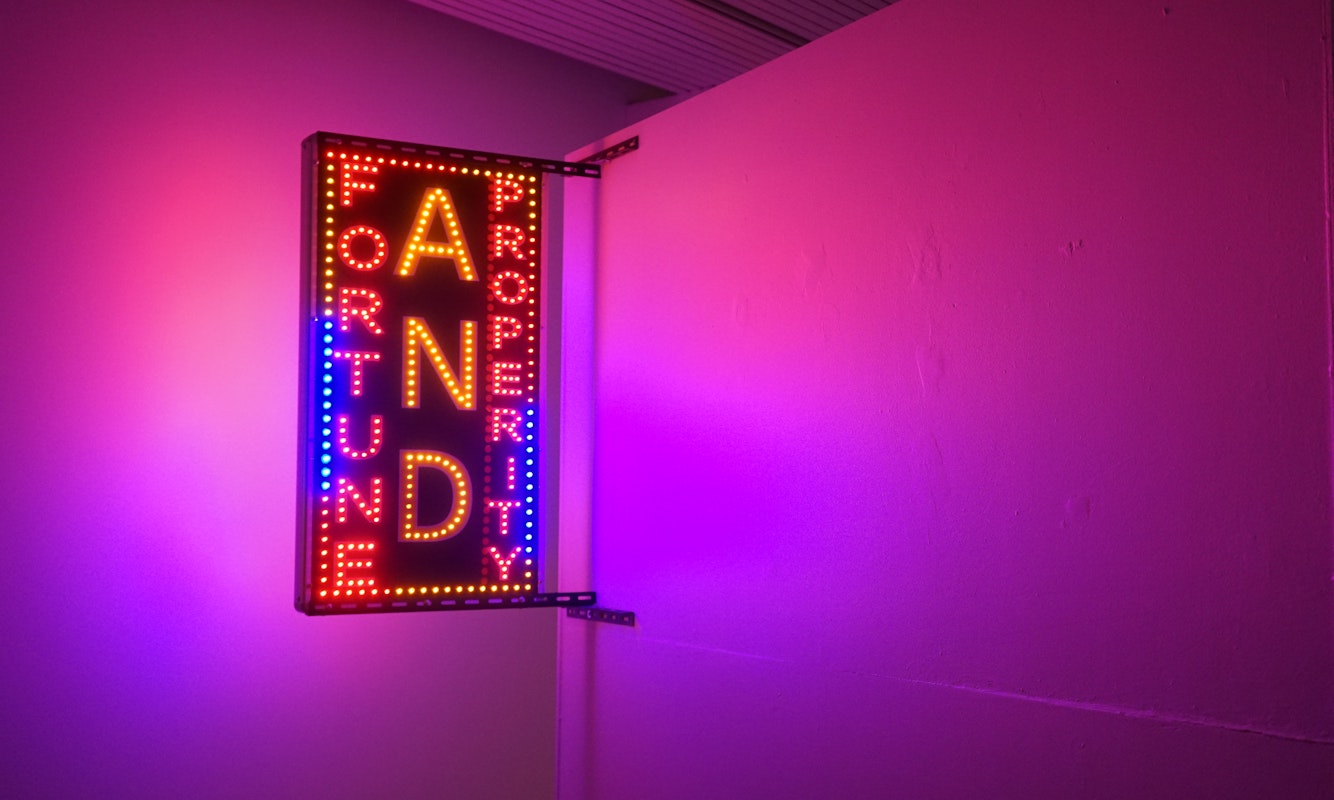 Scotty So, 'Fortune and Properity', 2021. Courtesy of the artist and MARS Gallery.
17 February -
20 February 2022
Offsite
Gertrude Project Room
Melbourne Convention and Exhibition Centre
Gertrude is pleased to announce its participation in Melbourne Art Fair 2022, presenting Asset Class within the invitational Project Rooms Program. Asset Class takes the subject of artists' relationships to, and interrogation of, the financial mechanisms, structures, opportunities and challenges in being an artist at this moment. Assembling a selection of new and recent works principally by artists currently within or alumni of the Gertrude Studio Program, Asset Class offers a portal into the thinking of artists in relation to ideas of consumption, remuneration, labour, patronage and financial exchange.
Presented physically and conceptually within the context of a commercial art fair, Asset Class activates and responds to the environment with honesty and humour, oscillating between desire, dismay, optimism and opportunism. Variously reflecting upon the relationship between artists and collectors of their work, financial support structures for artists, data and analysis on gender representation within the arts, the materiality of currencies, and resources on understanding NFTs, Asset Class presents the opportunity to enrich one's mind, demonstrate cultural cache and build one's investment portfolio.
Alongside Asset Class, Gertrude will present the 2021 Gertrude Edition, contributed by Elizabeth Newman.