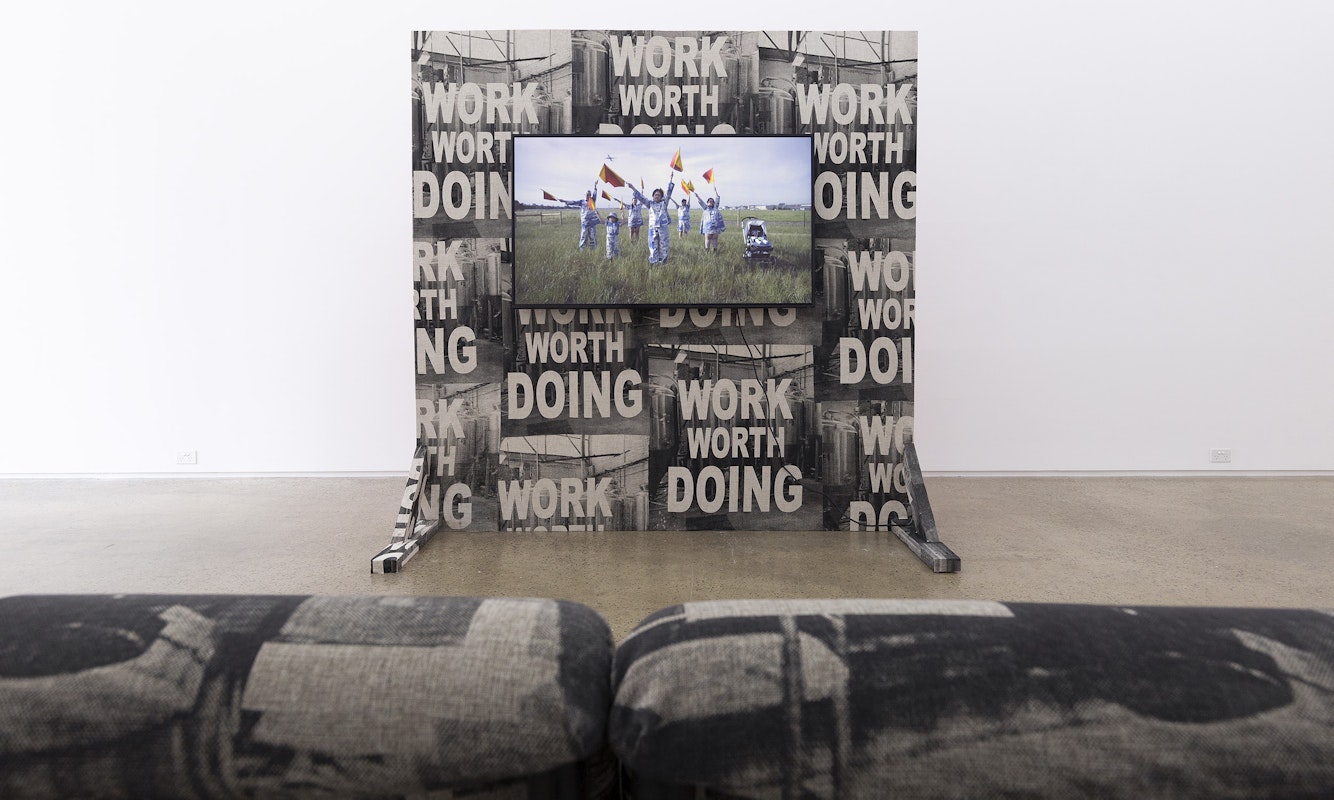 Kay Adube, (DON'T) BE AN ARTIST, Install image, 2021. Photo: Christian Capurro.
26 November -
18 December 2021
Gertrude Glasshouse
44 Glasshouse Road, Collingwood
Opening: Thursday 25 November 2021, 6-8pm
Artist Talk: Saturday 11 December 2021, 4pm
Kay Abude's project (DON'T) BE AN ARTIST continues her ongoing interrogation into the labour and financial precarity of being an artist. Her practice frequently utilises labour-intensive techniques of screen printing and textile construction, as well as photography, sculpture and performance to create garments and installations that reflect upon the value of artists' output broadly, while bringing into question concerns of remuneration. Her works, often adorned with texts that function as provocations, bring issues of artistic production to the fore with respect to the importance ascribed to arts and culture, while the production and financial resources provided by artists are given romanticised overtures of being beyond financial rewards. To be an artist incurs costs, and (DON'T) BE AN ARTIST reflects on these issues, while also requiring resourcing to bring it to fruition.