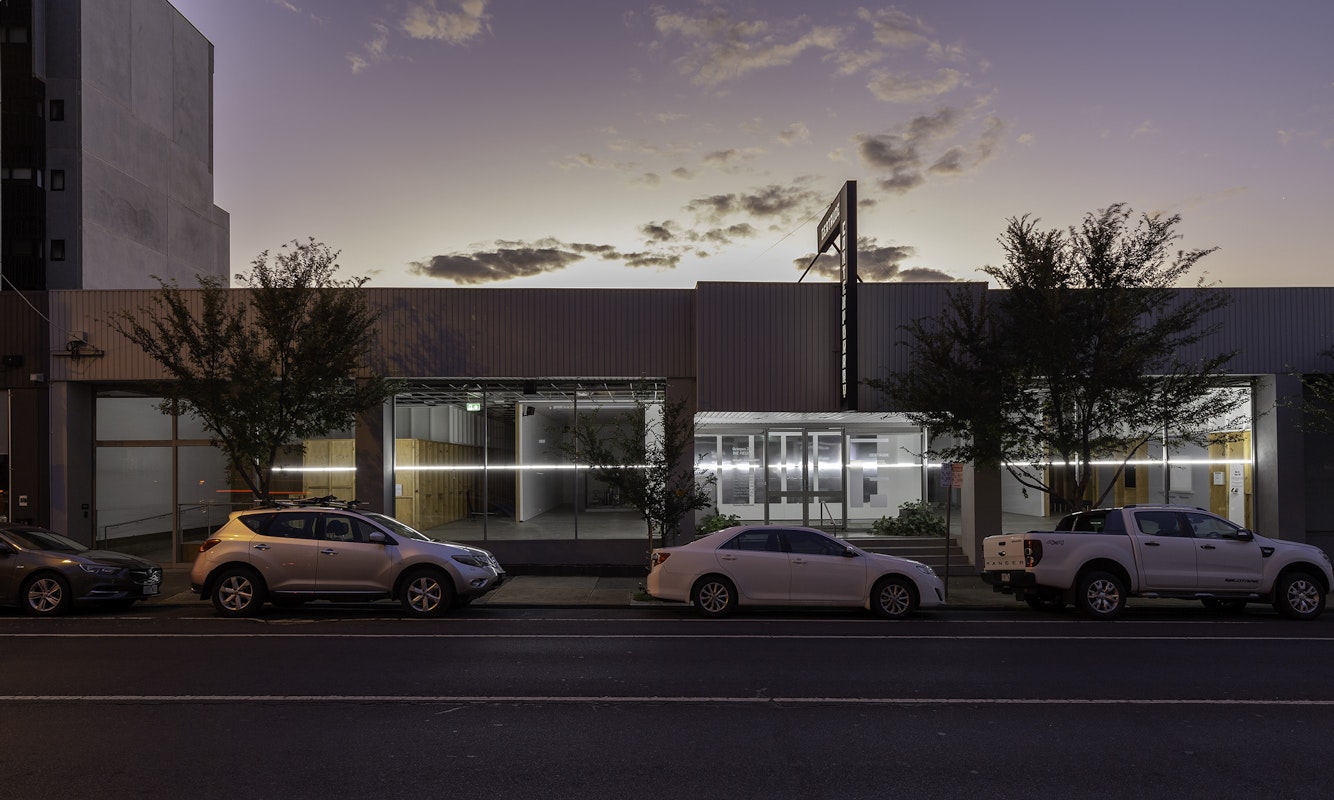 Installation view of Octopus 23: THE FIELD curated by Tamsen Hopkinson. Presented at Gertrude Contemporary, 2023. Photo: Christian Capurro
15 April -
11 June 2023
Gertrude Contemporary
21-31 High Street, Preston South
Opening Event
Friday 14 April, 6-8pm
THE FIELD is an exhibition that considers ideas of value and navigation. Using the International Systems of Units (SI) as a framework, this exhibition will address capital, culture industry influence and its current role in contemporary practice. THE FIELD is a meditation on luminous intensity, reflection and aftereffect, with particular significance around the colour silver.

The SI comprises a coherent system of units of measurement starting with seven base units; length (meter), time (second), amount of substance (mole), electric current (ampere), temperature (kelvin), mass (kg) and luminous intensity (candela). Through a range of contemporary practice across Aotearoa and Australia, participating artists examine the complexities of how we assign value, and how we navigate the systems and structures that influence these values.
Initiated in 2001, the Octopus series of exhibitions supports ambitious curatorial practice, through engaging an invited curator annually to develop a project that draws upon their research interests and provides a platform for new forms of exhibition making. In 2023, Gertrude is pleased to announce Tamsen Hopkinson as the curator of the next in the Octopus curatorial series.
Tamsen Hopkinson (b. 1986 Tāmaki Makaurau Auckland, Ngāti Kahungunu ki Te Wairoa, Ngāti Pāhauwera) is an artist and curator from Aotearoa based in Naarm Melbourne, Australia. She completed a BFA (hons) and a BA majoring in Painting, Art History and Philosophy from University of Auckland's Elam School of Fine Arts in 2010. Her practice is an expression of Tino Rangatiratanga, Indigenous Sovereignty and considers ideas around education, language and translation, materiality and sound. She is interested in alternative exhibition models informed by collaboration, artist run initiatives and community organisations.
Tamsen has held curatorial positions across key contemporary art organisations in Naarm over the last decade including West Space Inc., TCB Art Inc., UN Projects, Footscray Community Arts and The Substation. She is the co-founder of STUDIO, an educational resource that aims to document and communicate across multiple art forms via online archives and IRL events alongside Woody McDonald. She currently works as a Teaching Associate at Monash University of Art, Design and Architecture (MADA) and is a board member of IN Place, a NFP organisation based in Garambi Baan (Laughing Waters) engaging artists through a flexible residency model.
Recent selected curatorial projects include Neighbourhood Contemporary Arts Festival (2022) co-presented by Footscray Community Arts and The Substation, STUDIO presents: Buffalo Daughter (JPN) Northcote Social Club (2022), CONNECT I (2021) & CONNECT II (2021) FCA and Performing the Archive: An Act of Listening (2020) OFFSITE West Space.