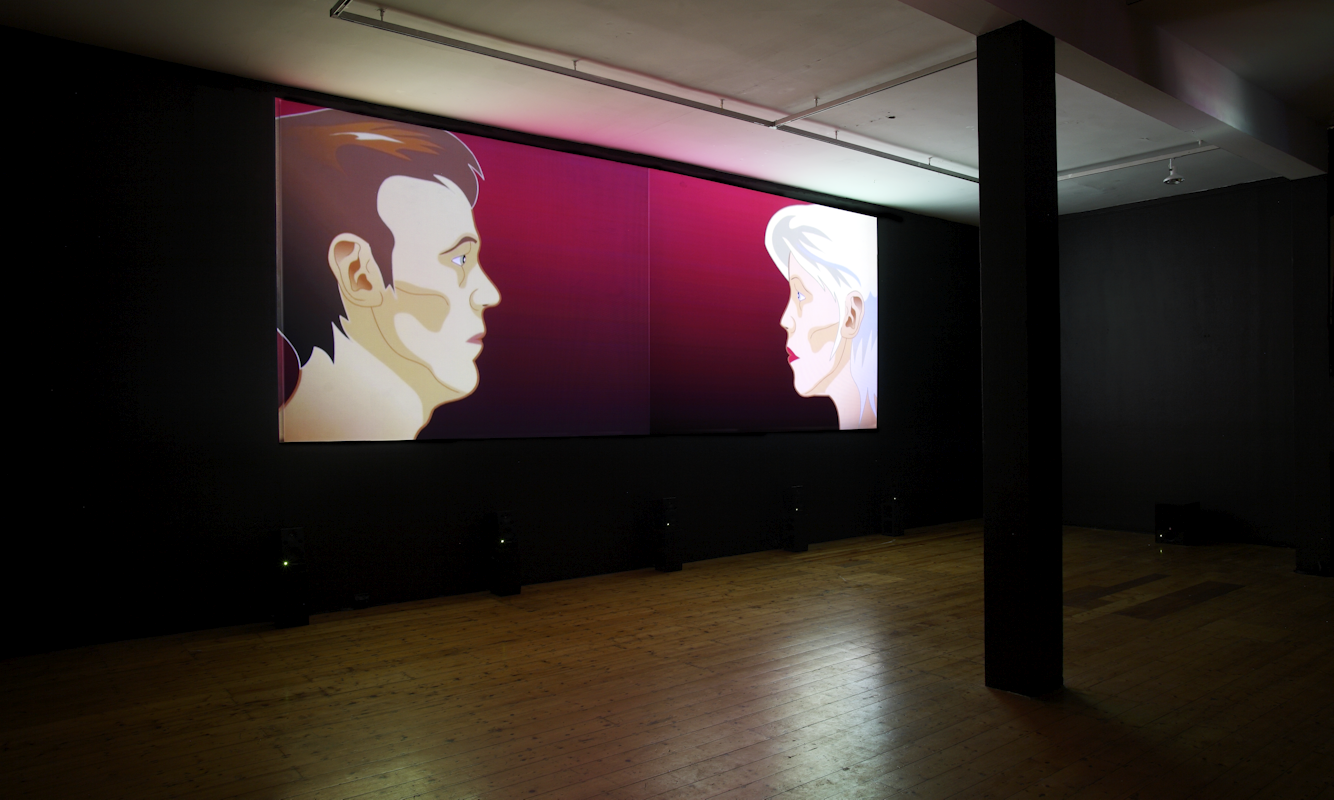 Installation view of Phillip Brophy 'VOX' at 200 Gertrude Street
11 September -
6 October 2007
200 Gertrude Street
200 Gertrude Street, Fitzroy
Gertrude Contemporary presented a new multi-media installation VOX by acclaimed Australian art/film/music hero Phillip Brophy. This project was a co–production with the IMA in Brisbane and was run in conjunction with a significant survey exhibition of his work at the IMA, and a major publication covering all aspects of his prolific career.

VOX can be seen as sexualised visualisation of the 'Romantic Comedy' Film and TV genre in which there is nothing particularly 'romantic' or 'comedic', and upon which gender difference precariously pivots. The work was centred on how (heterosexual) lovers communicate to each other, and as Brophy describes "VOX's visceral sexual symbolism flays and splays the lovers' gendered insecurities into a splattering of one gender-type onto the other… VOX shapes itself as a guttural script born from the merger of a 'dick flick' and a 'chick flick.'"

This major new work utilized experimental synching and animation technology, and builded on many of Brophy's projects such as the Anne Landa nominated installation THE BODY MALLEABLE (2006), as well as EVAPORATED MUSIC 2 (2005), and FLUORESCENT (2005).