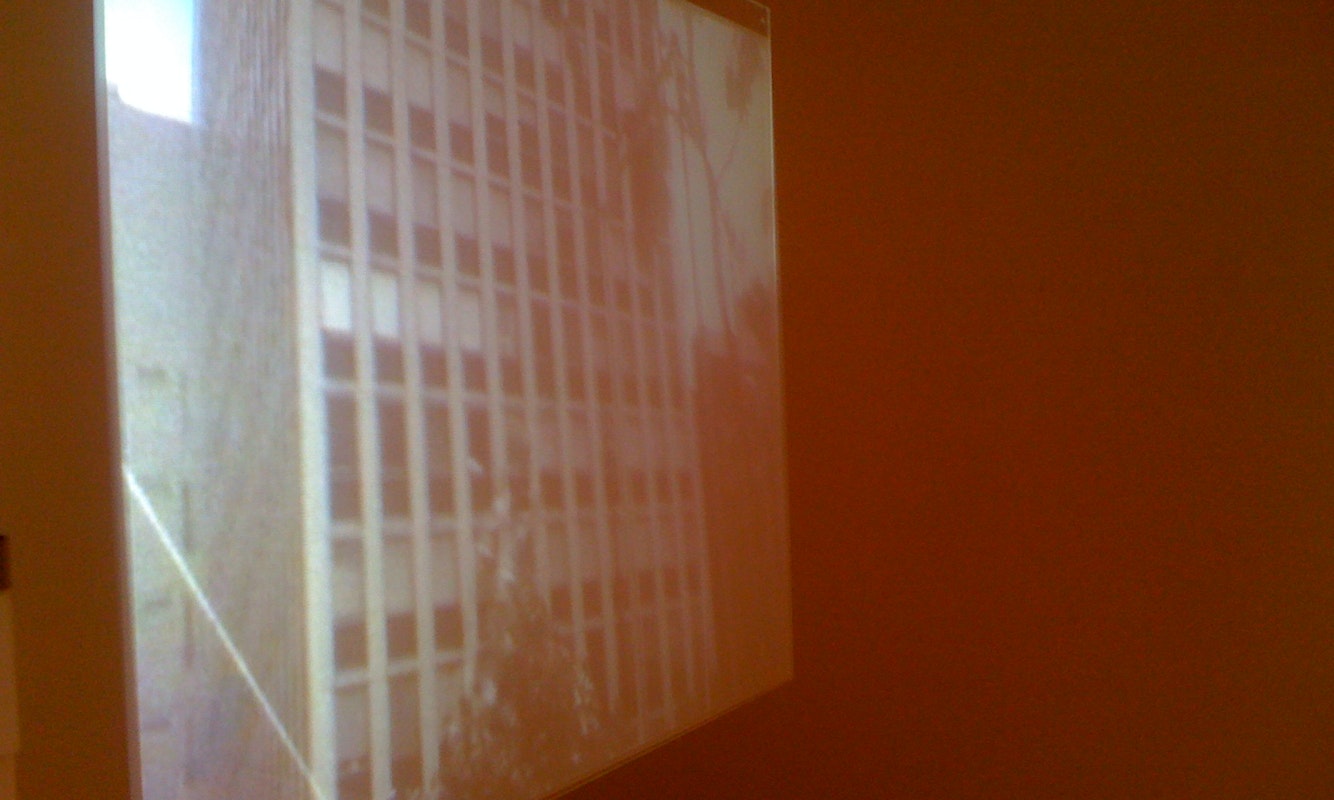 Still Vast Reserves, Magazzino D'Arte Moderna, Rome, Italy, 2009, courtesy of the artist.
24 September -
4 October 2009
Offsite
Magazzino D'Arte Moderna, Rome, Italy
Developed by Gertrude Contemporary Director Alexie Glass-Kantor and Gertrude Contemporary Curator Emily Cormack in collaboration with Roman Curator Francesco Stocchi, Still Vast Reserves was first presented at Magazzino d'Arte Moderna in Rome, Italy in September 2009. The exhibition explored the kinetics of compression, encouraging a sculptural interpretation of the body and the self, in relation to architecture, and ideas of the exterior.
Still Vast Reserves featured work in a range of disciplines including print making, performance, video and installation by artists including: Christian Capurro (Arsenale Venice Biennale 2007), Ben Armstrong (Adelaide Biennial 2010), Stuart Ringholt (Sydney Biennial 2008), Tom Nicholson (Sydney Biennial 2006), Alicia Frankovich (Busan Biennial 2006), Marco Fusinato, Lou Hubbard and Laresa Kosloff, who have been amongst some of the most critically regarded, talented, and innovative artists in Australia.
Conceptually, Still Vast Reserves explored the distinctions between disclosure and enclosure, politically, socially and personally. Through focusing on the interplay between the intimate/domestic and the public/structural this exhibition reminded the viewer of their physicality, referring to the dynamics of compression, intimacy and release.
The works in this exhibition presented a more complex aspect of Australian contemporary art than has often been presented in these forums. Marco Fusinato and Alicia Frankovich presented new performance works at the opening of this exhibition, and Laresa Kosloff and Tom Nicholson created new large scale installations, along with a suite of prints by Benjamin Armstrong and new video works by Lou Hubbard and Stuart Ringholt.
In conjunction with the exhibition, Gertrude Contemporary produced a major 100 page publication designed by Australia's leading Graphic Design Company Fabio Ongarato Design, with images and essays.
This exhibition presented as a reciprocal project, stemming from Gertrude Contemporary's International Curatorial Residency Programme undertaken by Francesco Stocchi in July 2008. The exhibition in Rome was Phase Two of the project, with Phase Three comprising of an exhibition of non-Australian artists, along with the original seven artists at Gertrude Contemporary in 2010. The co-curator of the Melbourne exhibition was New York/Paris-based Curator Chris Sharp. This revolving exhibition concept ensured that artists, curators, patrons and writers from each country established firm and ongoing relationships with new networks and audiences, further extending their creative communities.