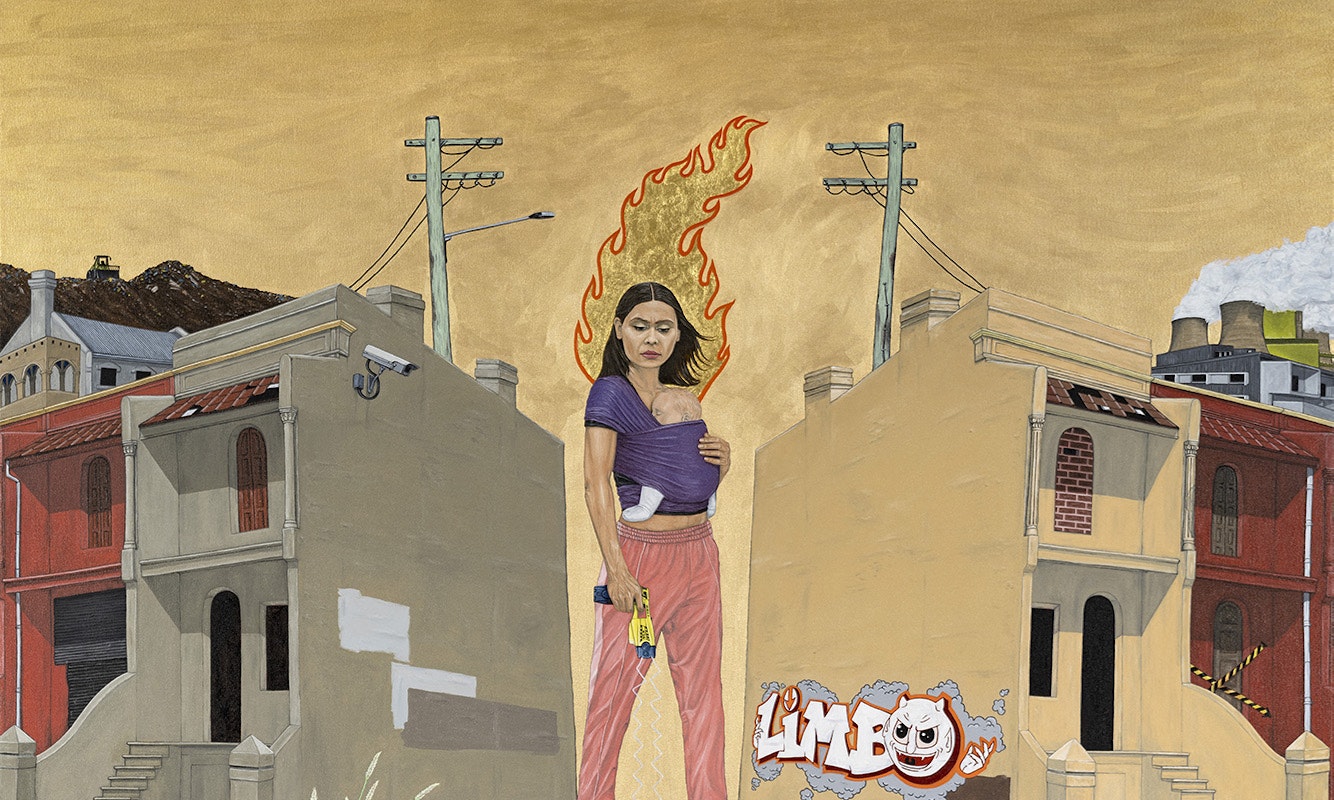 Ryan Presley, One Day All This Will Be Yours (detail), 2022. Courtesy of the artist and Milani Gallery, Brisbane.
Artist Talk
Saturday 18 February 2023, 4:30am
Gertrude Contemporary
21-31 High Street, Preston South
Join exhibiting artists Ryan Presley & Hayley Millar Baker in converstion with Hannah Presley, Senior Curator, Museums and Collections at University of Melbourne, followed by an exhibition opening celebration. The artists will discuss their solo exhibitions at Gertrude Contemporary, Fresh Hell and Nyctinasty. This event will conclude Gertrude's annual Open Day.
3:30pm Welcome to Country by Wurundjeri Elder Colin Hall
3:45pm Artist Talk
5-6pm Exhibition opening celebration