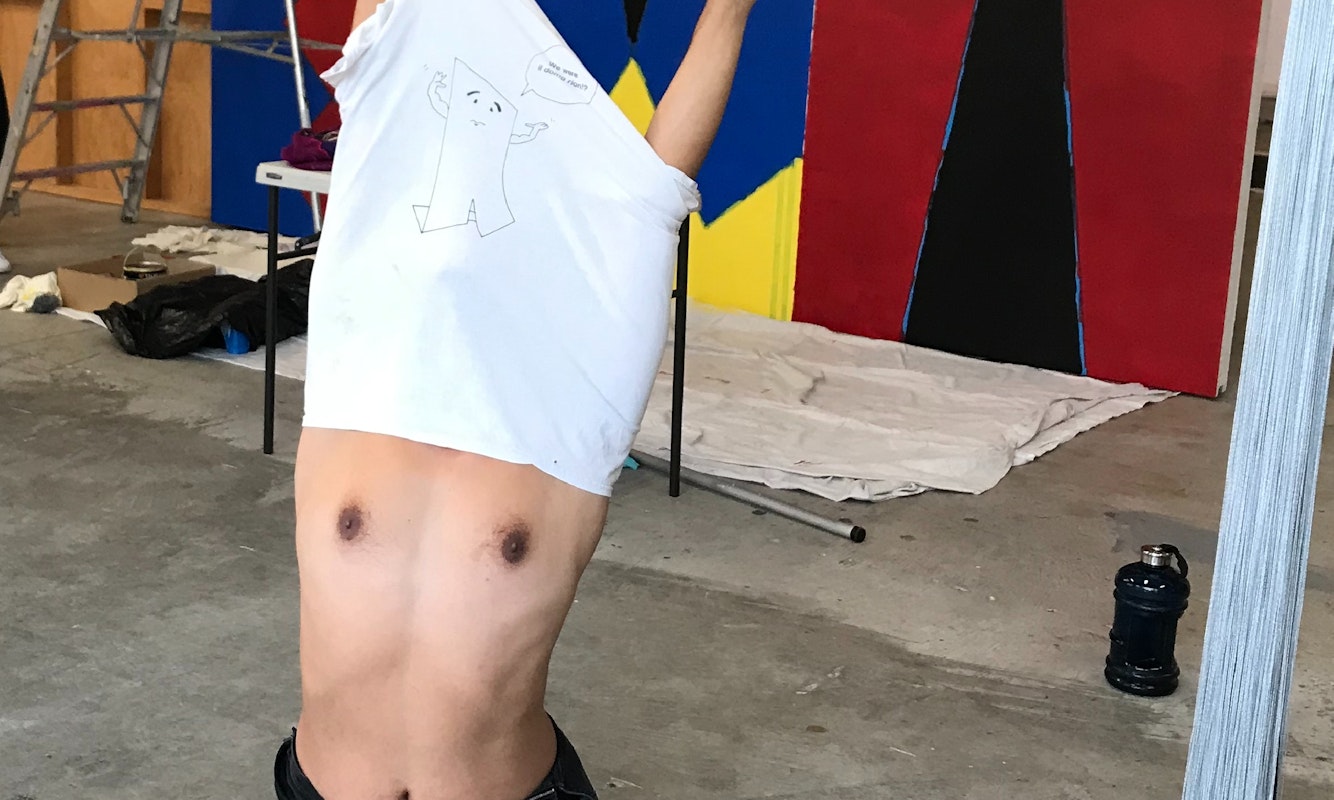 Brian Fuata, 'similar to (smile & smile) not dissimilar (2022),' documentation of the satellite performance at Gertrude Contemporary during install of Polyphonic Reverb, presented at part of the exhibition 'Person, woman, man, camera, TV.' at Blindside and 99% 2022. Photo: Matthew Harris.
Performance
Sunday 19 June 2022, 4:00am
Gertrude Contemporary
21-31 High Street, Preston South
Auto-audience (2022) by Brian Fuata will be performed at Gertrude Contemporary on Sunday 19 June at 2pm presented as part of Polyphonic Reverb.